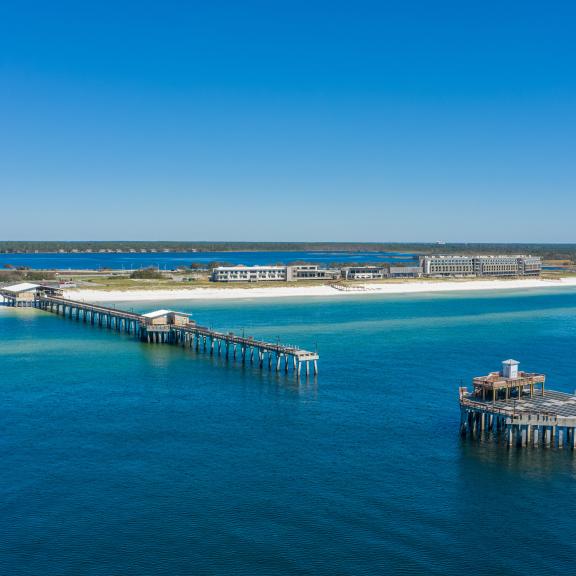 Everything You Need to Know
About the Gulf State Park Pier
Many visitors can't resist a visit to the Gulf State Park pier during their annual vacation to Gulf Shores and Orange Beach.
February 5, 2021
The pier boasts 2,448 feet of fishing space along its rails. Whether you go for the sightseeing or the fishing, there are a few things to know when you go.
No fishing license? No problem. Alabama fishing licenses can be purchased onsite at a kiosk. Daily permits are $9 for adults, $5 for children. Weekly permits are $41 for adults and $11 for children.
If you're packing light for your vacation and leave your rod and reel behind, that's no problem, either. Rentals are available for $10 for four hours or $20 for all-day fishing.
Bait and tackle are available onsite, so there's no need to bring your own. The pier store offers a selection of frozen bait.
If you're planning to sightsee rather than fish, pier admission is $4 for the entire day or $3 for one entry.
A concession area for food and drinks is on the pier, as are restroom facilities.
Wheelchair-accessible rail fishing is available.
For more information on the Gulf State Park pier, read travel blogger Sara Broer's blog about her day spent at the pier fishing with locals.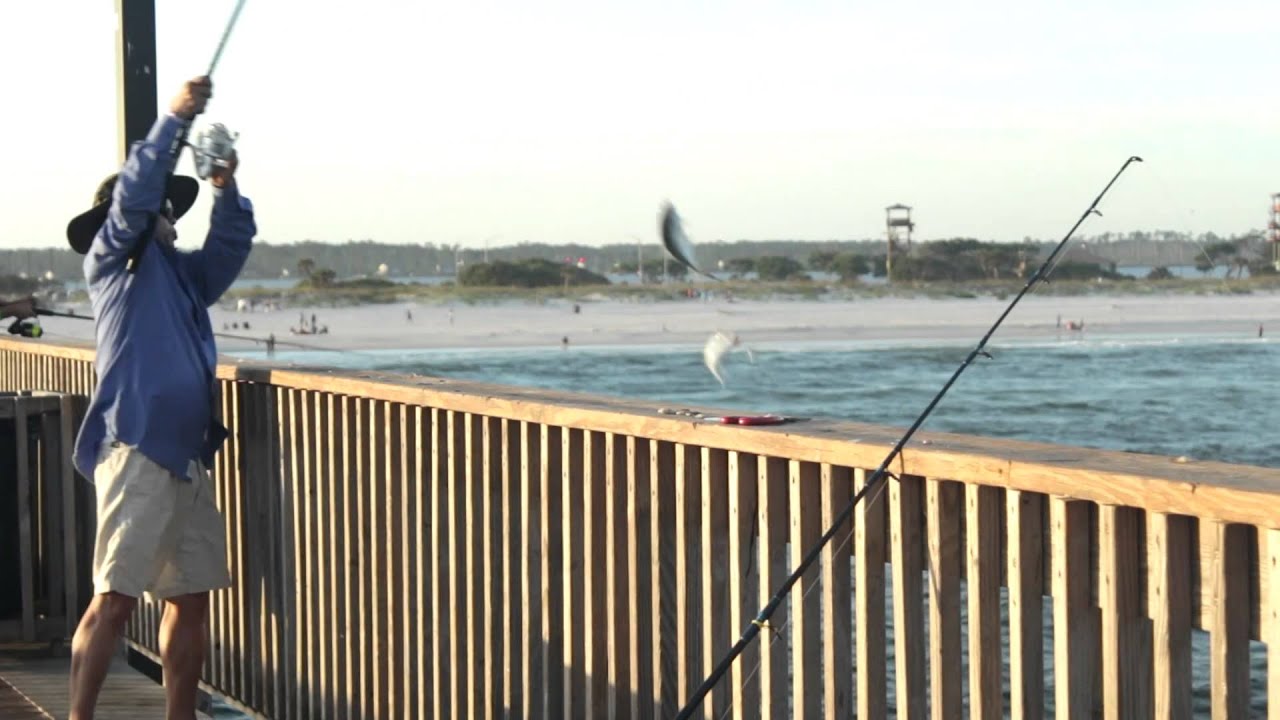 Fishing at the Gulf State Park Pier