Gulf Shores and Orange Beach are great places for nature lovers to enjoy the Alabama Gulf Coast. Check John Tillison's itinerary for the best outdoorsey beach trip!
November 12, 2021
Visiting the Alabama Gulf Coast is the perfect vacation destination for anyone who loves getting outside and enjoying nature.
 
There is no shortage of amazing things to see, do, and explore during your time at the beach. One thing to remember is to always keep an eye out for birds and other wildlife while driving from place to place. We have had some of our most fantastic birdwatching moments in random parking lots as we drove from the areas we thought the birds would be.
 
This nature lover's trip itinerary can be easily adjusted based on the weather and how you feel about the day.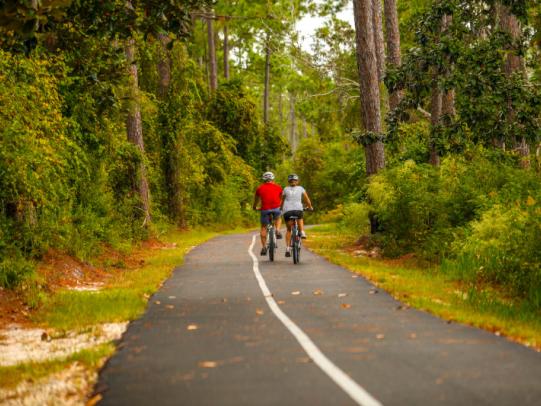 Day 1 – It's All About the Beauty of the Beach
Being in Gulf Shores and Orange Beach, we need to hit the beach right off! We suggest getting up early to watch the sunrise over the water. While on the beach, keep an eye out for unique shells that washed up overnight. Also, look for shorebirds, osprey, and pelicans.
 
Follow up your walk with breakfast at Foodcraft at The Lodge at Gulf State Park for breakfast with a jaw-dropping view of the sand and surf.
Since you are already in Gulf State Park, pick up a bike from the bike share site at The Lodge and head over towards the main portion of the park near Lake Shelby to explore the 28 miles of Hugh S. Branyon Backcountry Trail. You'll have easy access from The Lodge to Lake Shelby via a walking/biking bridge over the beach road.
 
The trail is paved and is accessible for all nature lovers. Keep an eye out for gators, birds, and other wildlife along the trail. Make sure to stop by the Nature Center at Gulf State Park to learn more about the wildlife and eco-systems you can see in the area. 
 
After you have worked up an appetite, stop by Woodside Restaurant for a refreshing drink and fun yard games.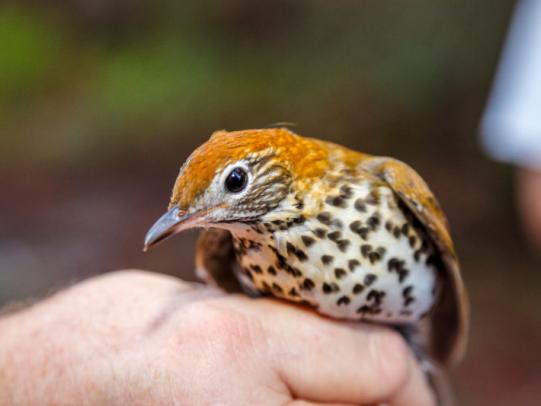 Day 2 – History and More
Fort Morgan offers history and beaches, nature trails to hike, birdwatching areas, and fishing.
 
It's a great area to look for migrating birds that fly in over the Gulf. Fort Morgan is used as a rest area for birds before continuing their long winter migrations to South America. This area is part of the Alabama Coastal Birding Trail. Make sure you do not disturb the dunes or marshes. They are essential ecological areas.
 The Alabama Coastal Birding Trail winds its way through Baldwin and Mobile counties. The trail has more than 50 sites on public lands. 
 
While you're here, take time to explore Historic Fort Morgan and learn more about how the Fort played a significant role in the Battle of Mobile Bay in August 1864.
 
It is easy to spend most of the day exploring Fort Morgan and the surrounding areas.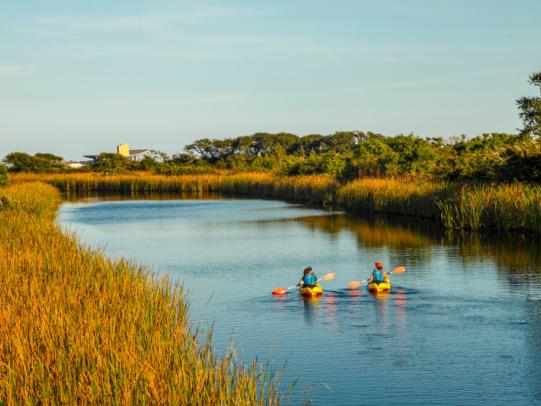 Day 3 – Water Time
There are so many ways for nature lovers to experience the waterways of the Alabama Beaches, including boating, diving, kayaking, dolphin cruises, and more.
 
One of our favorite experiences we have had in the area is heading out on a dolphin cruise. Being out on the water and watching bottlenose dolphins is truly amazing.
 
You can book a guided dolphin cruise or rent an Orange Beach Cat Boat and explore the waterways on your own. You can even take a Cruisin' Tiki Boat out on the water! 
If you prefer being on the coastal waterways, you can rent a kayak and head out to Bon Secour River, Little Lagoon, or Lake Shelby at Gulf State Park.
 
End the day watching the sunset from Gulf State Park Pier. It is one of our favorite places to watch the sun go down and see the great catches anglers bring in.
 
Three days is never enough time to see all there is to see and do on Alabama's beaches, but it is a great start to exploring the area. After visiting multiple times, we are still finding new places to explore and can't wait for our next trip to Gulf Shores and Orange Beach. 
Looking for fun activities? Check out the Gulf Shores and Orange Beach Tourism's official website to see all of the awesome things to do.