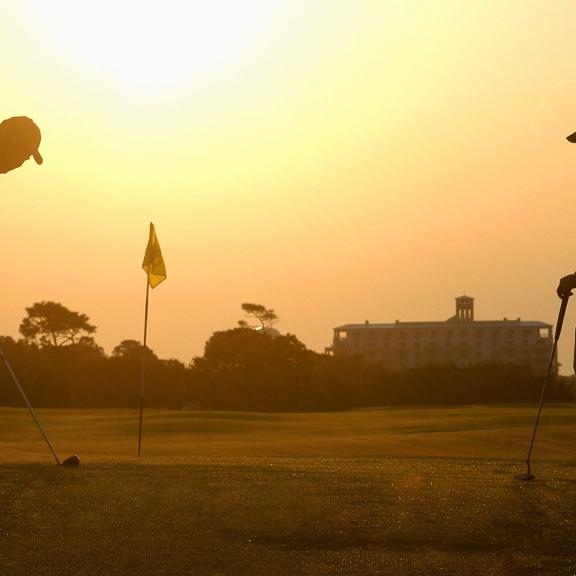 Although the warmer months are the most popular times to play golf, Gulf Shores & Orange Beach is the perfect place for year-round playing. 
November 30, 2021
For many golfers, golf is typically played during the summer months unless they're willing to battle the elements and take a trip to the course during the colder, wetter seasons. However, those who venture to Gulf Shores and Orange Beach discover that this area is a golfing haven all year round, and frequently the fall season is perhaps the best time of the year to be visiting the golf course. It comes as no surprise that four of Gulf Shores courses have been Among Golf Advisors' Top 20 golf destinations.
Most people recognize golf as a warm-weather sport. However, its conception dates back to Scotland, so it's no surprise that this sport can be played all year round. The benefit of golfing on the Gulf Coast is that you won't need to worry about packing layer upon layer of warm attire. You can also relax with the knowledge that those warmer temperatures of the summer are behind you.