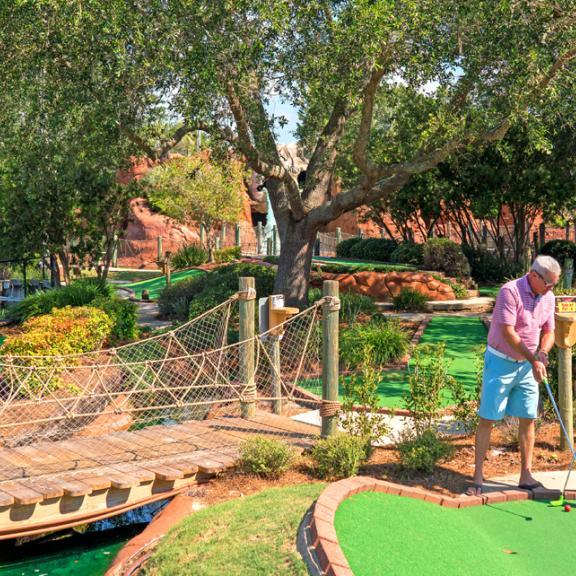 Teen Guide to Gulf Shores and Orange Beach
Think a road trip with the parentals and little sister or brother is going to be a bust? Not in Gulf Shores and Orange Beach.
May 12, 2021
We've got the details for all the great hangouts and ideas for cool stuff to do. If you can talk Mom and Dad into bringing a friend along with you, that's even better! Check out our list of fun things to do.
7. Walk The Wharf.
There's plenty to see and do at The Wharf in Orange Beach. Stop in for ice cream, check out the shopping, play a game of mini golf or ride the Ferris wheel. At night, you and your friends can dance through the SPECTRA light show held every 30 minutes during the summer months.
While the family gets their fill of Wipeout Burgers and Shaka-Shaka Shrimp, check out the DJ's limbo contest, place a game of Foosball or listen to live bands.
9. The Beach.
Hello? The beach is what brought you here, so put those toes in the sand and find new friends to play a game of sand volleyball. And no matter what you may think, you're never too old to build a sandcastle.
Need more ideas? Check out the attractions on our website for more fun in the sun on your beach vacation.