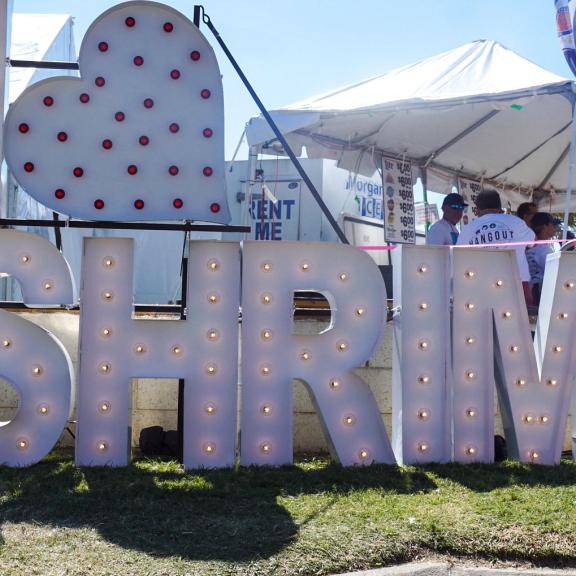 10 Things to Do in October
Gulf Shores & Orange Beach
August 1, 2023
The fun on Alabama's beaches doesn't stop when summer is over, as fall brings a myriad of seasonal activities to the Gulf Coast. Check out these 10 things to do in Gulf Shores and Orange Beach this October!
2. Hit the Mini-Golf Course
Practice your putting skills when you hit the mini-golf course! Our area offers various putt-putt attractions, each with its own unique course and amenities. It's a fun activity for the entire family and a great way to get out and enjoy the fantastic fall weather!
4. Bike Through Gulf State Park
October brings cooler weather to the Gulf Coast, making it ideal for exploring the area on bikes. Gulf State Park offers 28 miles of trails for bikers to traverse and discover native plants and wildlife. If you don't have a bike, you can take advantage of the park's free bike-sharing program! More than 50 bikes are located throughout Gulf State Park for visitors to use
6. Ride the Ferris Wheel & Train
Head to The Wharf and ride on one of the tallest Ferris wheels in the Southeast. You can watch as this Ferris wheel lights up the sky with vibrant colors if you visit at night. The little ones will love taking a ride on The Wharf Express. This charming train drives around Main Street, allowing passengers to discover The Wharf.
8. Discover the Wildlife at the Zoo
Say hello to some of the wild residents of Gulf Shores at the Alabama Gulf Coast Zoo. This zoo provides visitors with up-close encounters with a few of its residents, such as sloths, lemurs, and kangaroos. You'll also have the opportunity to see over 300 animals while here. There are plenty of unique creatures to marvel at, from reptiles and felines to primates and bears!
10. Get Spooky for Halloween
There is no shortage of ways to celebrate Halloween on Alabama's beaches! Dress up and run or bike the Haunted Hustle 5K in Gulf Shores on October 21. Grab the kiddos and check out The Wharf's trunk-or-treat celebration on the evening of Halloween. Then, be sure to put together your best costume because Flora-Bama is hosting its annual costume contest on Halloween night with live music, delicious drinks, and lots of fun. 
 

View our events calendar for additional exciting events and activities this fall!