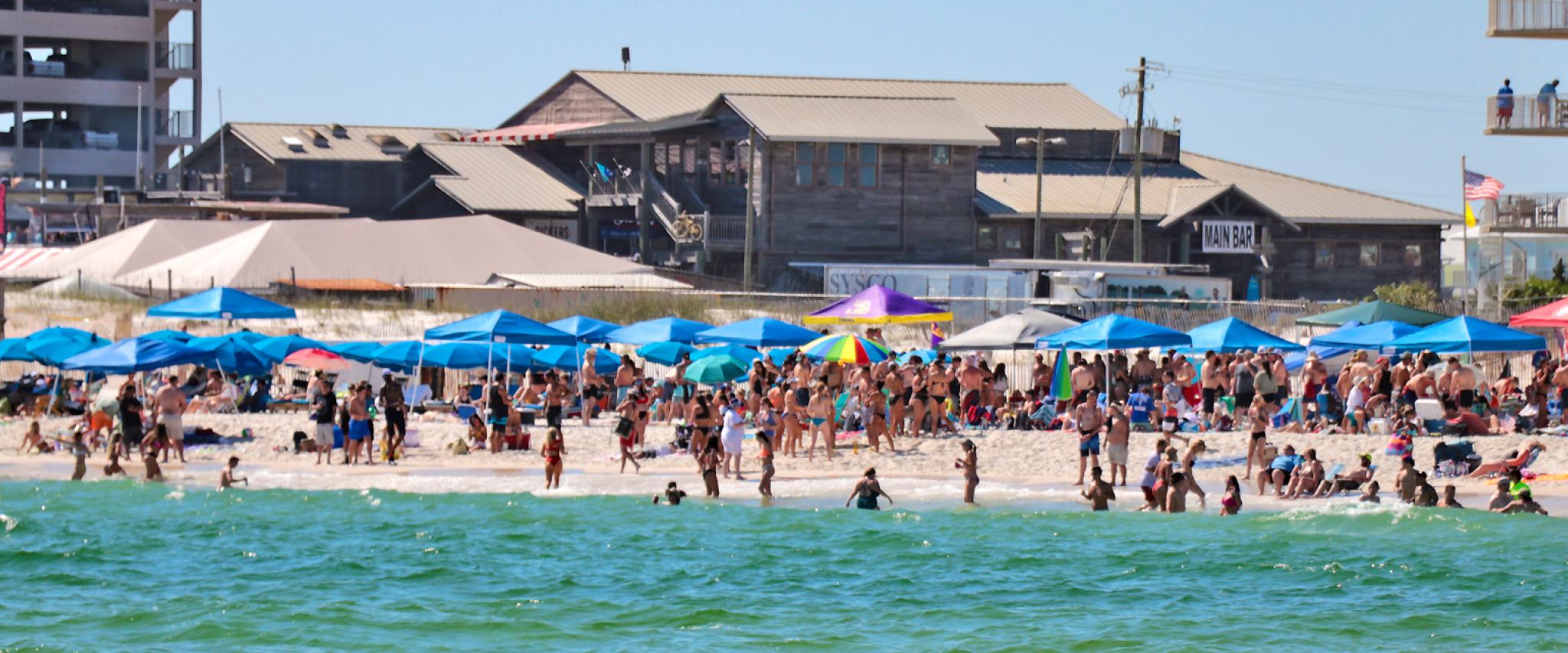 The Gulf Coast's Greatest Beach Party Returns This April
Toss a fish or two across the Alabama/Florida state line April 23-25, 2021 at the annual Mullet Toss.
February 8, 2021
The weekend of events doesn't stop with the fish toss. Throughout the three days, there will be tons of live music, beach games and great food. The event is Flora-Bama fundraiser for local youth charities, including an education and prevention program by the Community Drug and Alcohol Council. Each year, the Interstate Mullet Toss generates more than $40,000 in donations.
Visit our calendar of events to learn more about Mullet Toss and other spring happenings in Gulf Shores and Orange Beach.