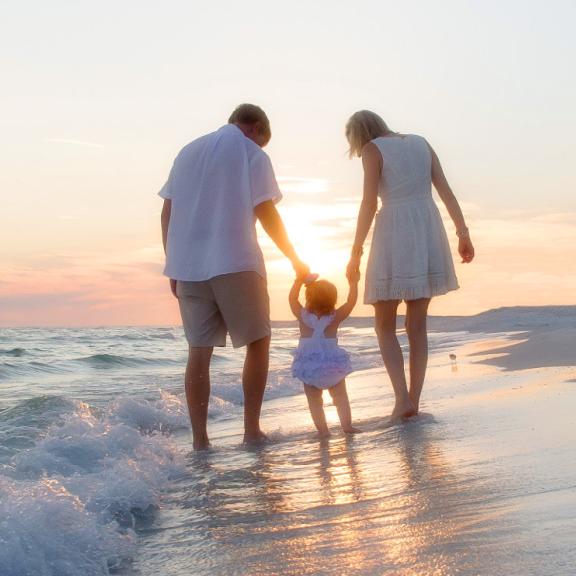 Toddler Travel: Road Trippin' During the Off Season
If the days of hopping in a car for an impromptu road trip are currently in your rearview mirror, chances are you are toting around a tiny traveler or two.
May 4, 2020
Toddlers add a new dynamic to road trips that requires more planning, packing, and patience. Traveling during the off season is one of the best times to visit a destination with a toddler in tow. Fewer crowds, enticing deals and shorter wait times can make your trip more enjoyable and relaxing.
Gulf Shores is a popular beach destination, but we found that visiting in the off season is far more manageable with a toddler. The peak-season crowds have vanished and the friendly locals reclaim their beach town, but are still eager to share it. The temperatures are still pleasant and there is plenty of sunshine in the forecast.
Traveling during the off season can yield big savings on accommodations, too. Resorts, hotel suites and more can be found at a fraction of the price. During our February vacation in Gulf Shores, we rented a lovely condo from Kaiser Realty by Wyndham Vacation Rentals. This two-bedroom beauty was located right across from the beach and had tons of space for our little gal to run. It was the perfect space for our family, which we may not have been able to swing if we went during peak season.
Another massive perk of traveling with a toddler during the off season is that there are little to no wait times at kid-friendly restaurants. We all know that long lines and short fuses are not a good combo. We not only experienced hardly any wait times, but we were able to get beautiful waterfront views at kid-friendly restaurants like Lucy Buffett's Lulu's and The Hangout. 
Taking advantage of fewer crowds at popular tourist attractions like the Alabama Gulf Coast Zoo meant no wait for animal encounters and easy viewing of popular animals. A visit to Fort Morgan left us exploring this historic landmark with only a handful of others. This made for amazing photos that weren't full of other tourists. Local playgrounds and Gulf State Park were perfect stops to burn off some of that toddler energy that I wish they sold in bottles. Light traffic made getting to and from attractions a breeze allowing us to see more of Gulf Shores.
Visiting during the off season also means you have the entire sugary white-sand beach and glistening turquoise waters to yourself. A truly peaceful setting where your little one can run, build endless sand castles and find as many sea treasures as their little hands can carry/It is moments like these that make the lasting vacation memories we cherish.