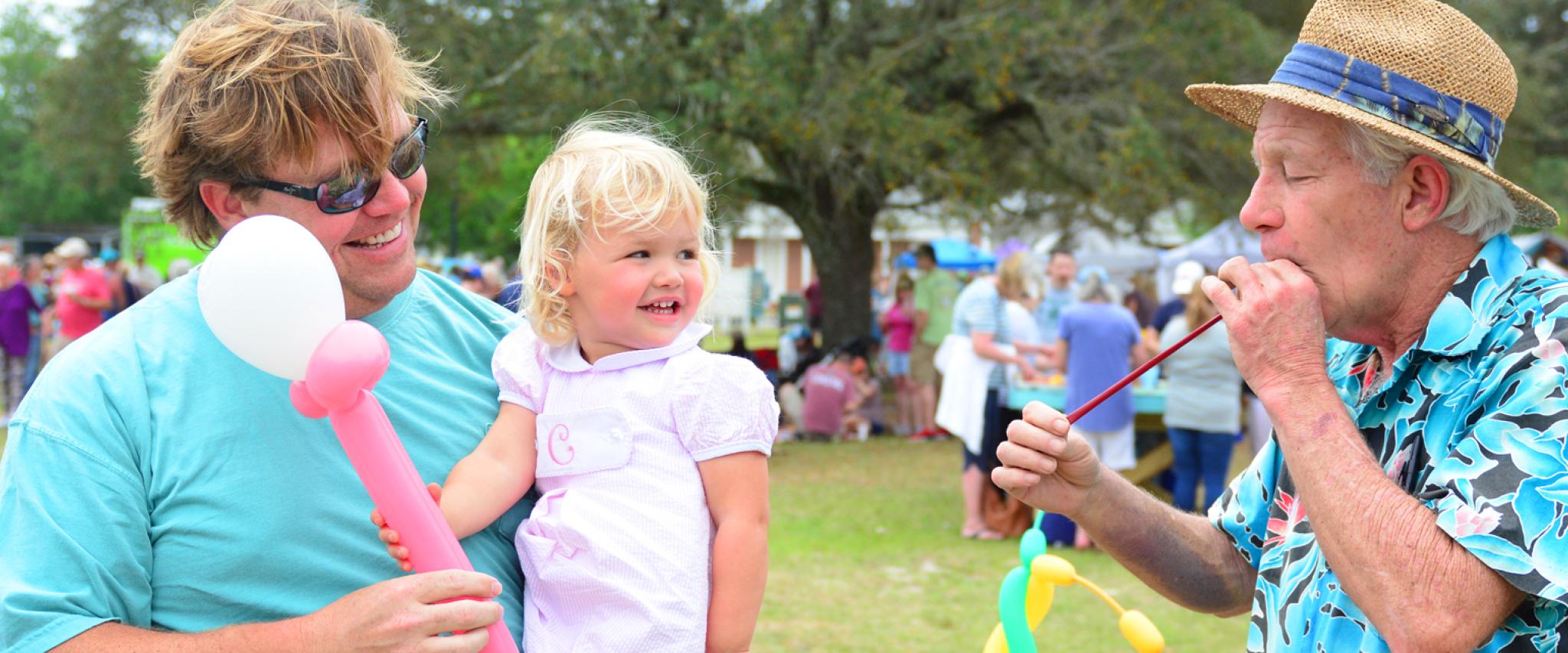 Top Annual Events for Spring Travel
Spring events in Gulf Shores and Orange Beach are a huge draw to the Alabama Gulf Coast. 
December 19, 2020
Every year, spring events in Gulf Shores and Orange Beach draw large crowds to our expansive and serene beaches. Alabama's gorgeous weather and scenic views are just part of what you can expect. Culture, music, and fantastic food are all on the menu as well. Here are some of the top events you can look forward to for spring 2021 in Gulf Shores and Orange Beach.
* Note: Be sure to check the calendar of events for the most up-to-date information in the event of cancellations.
MUSIC, ARTS & CULTURE
Nestled away near the peaceful Orange Beach Waterfront Park, you'll find the Festival of Art March 13-14. This two-day festival features more than 45 years of history, with a stage for performances, plus more than a hundred booths full of crafters, artisans and live demonstrations. Kids will enjoy an art alley, and everyone will love the culinary arts court showcasing local fare.
Not to be passed up on our list of spring fun is a full day of dancing at the Waterway Village Zydeco and Crawfish Festival. With a lively ensemble of brass and zydeco music, plus crawfish by the pound, this event is not to be missed! It's also completely free to enter. Catch it on April 17 at the walkable Waterway Village in Gulf Shores.
TOP SPRING SPORTS EVENTS
Is fast-paced competition more your speed when it comes to events? There is plenty of that in Gulf Shores and Orange Beach. Our spring schedules are packed with sports events. Local and regional families look forward to the Gulf Coast Classic Baseball Tournament I and II set March 15 to 18, Gulf Coast Classic Softball Tournament I-III, March 15-17, and the Pleasure Island Showdown Softball Tournament happening in March 12-13.
May 7-9 presents the highly anticipated National Collegiate Beach Volleyball Championship (NCAA). This sizzling and sandy event is featured at the newly renovated Gulf Place, the main public beach in Gulf Shores. Beach volleyball is the fastest-growing NCAA sport, and this tournament has schools from across the nation sending their best athletes to compete for the title.
No matter when you choose to join us this spring, we're confident you won't run out of fun on the Alabama Gulf Coast.