Paddle & Paint Kayak Excursions
From: 5:30 PM to 7:30 PM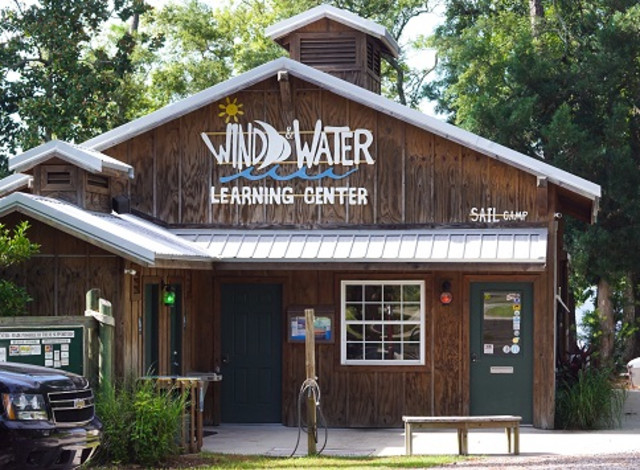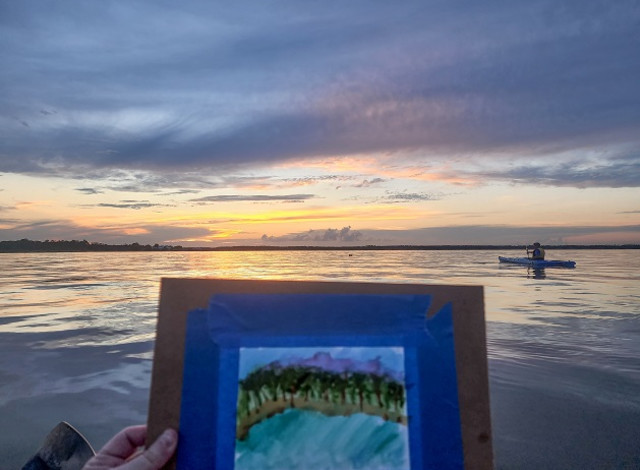 On this 2.5-hour excursion, participants will learn multiple paddle strokes, making them more efficient kayakers. Participants will also have the opportunity to practice basic watercolor techniques while creating their own works of art as they float in back-bay waters. "Unplug," take in a scenic sunset, and enjoy a peaceful paddle in Wolf Bay.
Excursions need a minimum of 2 participants to run and are capped at 6 participants. Registration required. 
Private bookings for Paddle & Paint Kayak Excursions for groups 2-6 are available throughout the year, depending on the weather. 
For any questions and more information, email Jackie McGonigal or call 251-981-1063.
Admission:
$45/ participant
See All Dates

06/07/2023

5:30 PM - 7:30 PM

06/14/2023

5:30 PM - 7:30 PM

06/21/2023

5:30 PM - 7:30 PM

06/28/2023

5:30 PM - 7:30 PM

07/05/2023

5:30 PM - 7:30 PM

07/12/2023

5:30 PM - 7:30 PM

07/19/2023

5:30 PM - 7:30 PM

07/26/2023

5:30 PM - 7:30 PM

08/02/2023

5:30 PM - 7:30 PM

08/09/2023

5:30 PM - 7:30 PM

08/16/2023

5:30 PM - 7:30 PM

08/23/2023

5:30 PM - 7:30 PM

08/30/2023

5:30 PM - 7:30 PM