Workshop: Blow Your Own Stemless Wine Glass!
10am - 3pm (15 minute time slots)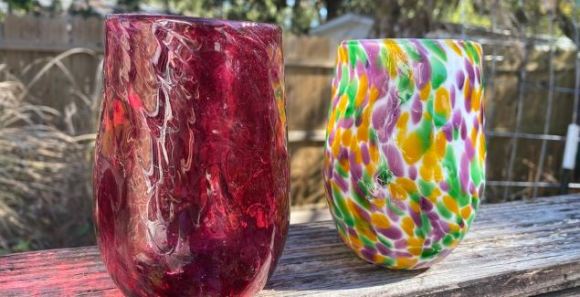 Select a 15-minute experience to blow your own stemless wine glass. Choose between Mardi Gras and Valentine-themed colors!
No experience is required. This event is for ALL AGES. Anyone under the age of 16 will need to be accompanied by an adult.