Art al Fresco
Wednesday, Jun 05, 2019 -
Wednesday, Jul 31, 2019
From: 11:00 AM to 12:00 PM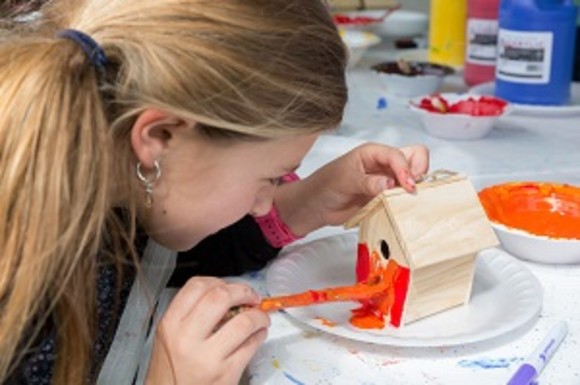 Admission:
Fee: child or adult pricing depends on project, free for spectators and for demo days.
Art al Fresco is "a hands-on lunch and learn for starving artists of all ages." Create different works of art and crafts every Wednesday this summer. Projects include spray paint street art, melted crayon art, string art, shell jewelry, DIY hobo bags or master the art of Ductigami (that's duck tape origami for those that don't know).
Enjoy free live demo days with a live chainsaw art demonstration with Jeff Wheelock, learn to sculpt with sand with pros from Sand Castle University, get moving with pedal powered spin art and Ductstravaganza with "Duck Tape Stuck at Prom" finalists.
These are open to all ages every Wednesday from 11 AM - noon (arrive 15 minutes early). RSVP is required in advance by phone at 251-948-8881 or online at tackyjacks.com. Price includes lunch and project materials. Free for spectators and for demo days. Demo days is lunch on your own and is not included.