Quilt and Craft Retreat
Tuesday, Nov 12, 2019 -
Thursday, Nov 14, 2019
Tuesday, November 12 at 8 AM through Thursday, November 14 at 3 PM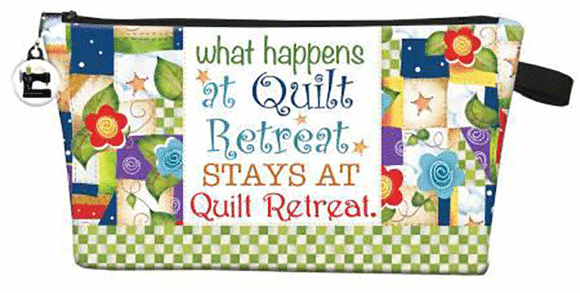 Admission:
Cost of the retreat is $165.
Join us for a quilt and craft retreat on the beach from Nov. 12-14. If you are not a quilter feel free to join us with the hobby, craft, activity of your choice. All creative people are welcome!
The hotel rooms are separate from the retreat cost and you must call the resort to reserve your room by Oct.12 to get the group rate. Cost of the retreat is $165 but if you pay in full by Aug. 30 you will receive a $15 discount. A $50 deposit is required at time of booking.
We can begin sewing and crafting at 8 a.m. on Tuesday and sew until 3 p.m. on Thursday. Yep, you can sew all night long!
We have some great and fun things planned, such as a welcome gift bag for each attendee, fun games and prizes, and scheduled show-and-tell. We will have a "buried treasure" table, so start looking through your stuff. You can sell fabric you know you will never use, rulers you no longer need, and any handmade items that you would like to sell. Put your name and the price of the item on each piece. The table will be on the honor system, so anyone who wants an item can locate the seller and pay them for their treasure. Who knows what we might find! We will also have a small shop table with some new items for sale that were purchased especially for the retreat.
We can't wait to see everyone having fun and remember: What happens at quilt retreat stays at quilt retreat!