Summertide Theatre presents: Forever Plaid
Friday, May 31, 2019 -
Friday, Jun 28, 2019
Starting: 8:00 PM Tu.-Sat.; 4:00 PM Sun.
South Baldwin Community Theatre
Get Directions
Hours of Operation
6PM-10PM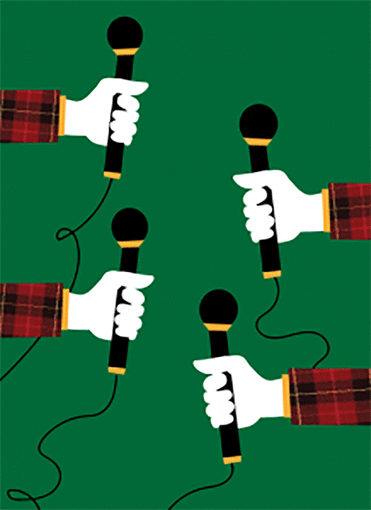 Admission:
$20 for adults and $15 for children 12 and under.
Once upon a time, there were four guys (Sparky, Smudge, Jinx and Frankie) who loved to sing. They all met in high school when they joined the audiovisual club (1956). Discovering they shared an affection for music and entertaining, they got together and dreamed of becoming like their idols—the Four Aces, the Four Lads, the Four Freshmen, the Hi-los and the Crew Cuts. They rehearsed in the basement of Smudge's family's plumbing supply company. It was here they became Forever Plaid—a name that connects traditional values of family, home and harmony.
Although the new sound, rock 'n' roll, was quickly overtaking the sounds of the forties and fifties, the Plaids believed in their music. As their sound developed, they sang at family gatherings and fund-raisers and eventually graduated to supermarket openings and proms. They devoted themselves to singing at nights and on weekends. Then, finally, they landed their first big gig at the Airport Hilton cocktail bar—the Fusel Lounge.
Then it happened. On February 9, 1964, en route to pick up their custom-made plaid tuxedos, they were driving in their cherry-red 1954 Mercury convertible and rehearsing their big finale when they were slammed broadside by a school bus filled with eager Catholic teens. The teens were on their way to witness the Beatles make their U.S. television debut on the Ed Sullivan Show and miraculously escaped injury. The members of Forever Plaid were killed instantly. It is at that moment, when their careers and lives ended, that the story of Forever Plaid begins.
Through the power of harmony and the expanding holes in the ozone layer, in conjunction with the positions of the planets and all the other astro-technical stuff, they are allowed to come back to perform the show they never got to do in life.
And, after having completed their mission of harmony, our men in plaid must return to the cosmos. Hopefully, through this production, their dreams will live on forever.