Bayport Parading Society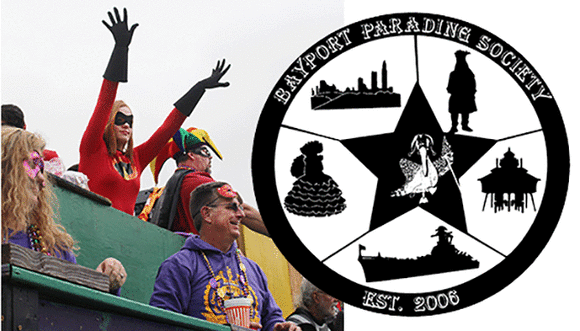 Parading on Route A, the Bayport Parading Society is not a mystic or secret organization. It's essentially a place for Mobile-area businesses that wish to parade.
It was created after the Joe Cain Procession became so large that it had to be capped. Non-business-related groups were allowed to stay in the Joe Cain Procession, while Bayport was created for businesses that want to participate.