Living History Crew Weekend Drill
Saturday, Feb 23, 2019 -
Saturday, Dec 07, 2019
From: 8:00 AM to 3:30 PM
USS ALABAMA Battleship Memorial Park
Get Directions
Hours of Operation
8AM-5pm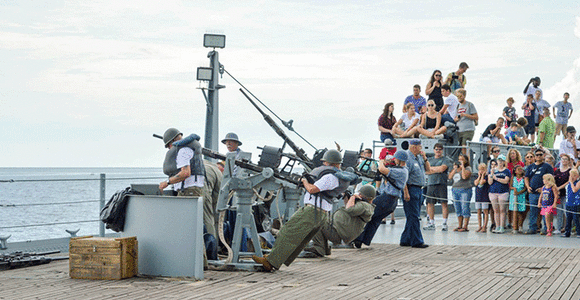 Admission:
General Admission $15
Come see history come to life as our historical reenactors board the USS ALABAMA and the USS DRUM. These men share the stories of our original crewmen and demonstrate jobs aboard the battleship and submarine during WWII.
Don't miss the air attack and "call to battle stations" at 1pm on the main deck of the USS ALABAMA, included in your park admission!