Coastal Alabama Bird Banding
See the schedule below for times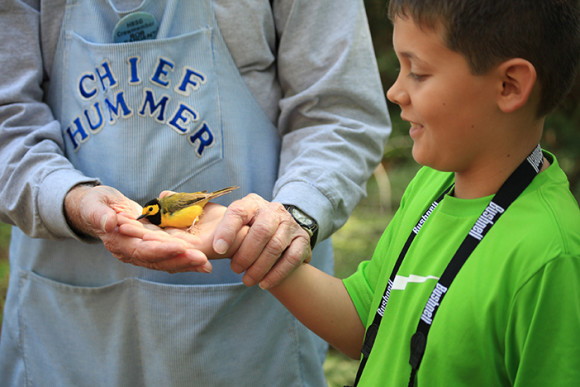 Tuesday, April 18, 12 p.m. to 3 p.m.
Wednesday, April 19, 8 a.m. to 3 p.m.
Thursday, April 20, 8 a.m. to 3 p.m.
Friday, April 21, 8 a.m. to 3 p.m.
Saturday, April 22, 8 a.m. to noon
Join our staff, guest researchers, and banding volunteers for an invaluable look at the many spring migrants touching down in Coastal Alabama on their journey up the Mississippi Flyway. Bring your cameras and enjoy unparalleled access to the researchers and their work, with up-close-and-personal views of some amazing birds!
Remember to bring water, bug spray, sunscreen, and perhaps an outdoor chair; restrooms and concessions are available next to the ferry, and all ages are welcome to attend. (Please note that while the Coastal Alabama Bird Banding event is free, there is an admission fee to enter the park. For up-to-date pricing, visit their website.)
Admission:
The banding is free. There is an admission fee to enter the park.
See All Dates

04/18/2023

04/19/2023

04/20/2023

04/21/2023

04/22/2023