Foley Mardi Gras Parade
From: 11:00 AM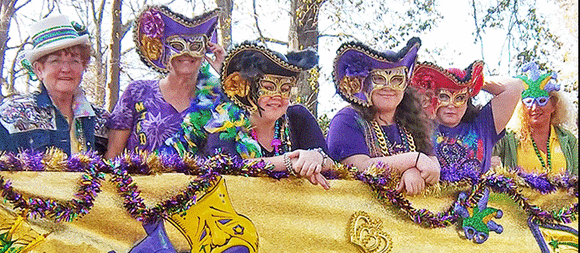 We anticipate this event occurring around these estimated dates. Once we learn the confirmed dates, we will update this page. Meanwhile, read about last year's event details below.
he Foley parade is not city-sponsored, and it's not the production of any one group. It's more a loose confederation of folks in this south Baldwin County town who want to make sure they have their own Mardi Gras down there.
Floats, trucks, antique cars, walking groups, just about anything you've seen in a parade before can be found in Foley. Usually, this parade has more than 25 units, and organizers stress the family friendliness of the whole thing.