Northside Merchants Mardi Gras Parade
Starting: 3:00 PM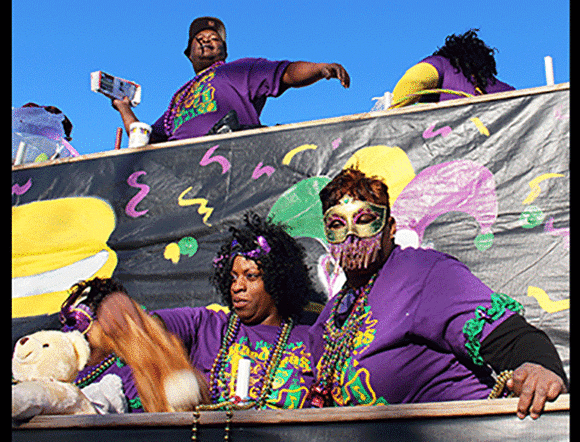 We anticipate this event occurring around these estimated dates. Once we learn the confirmed dates, we will update this page. Meanwhile, read about last year's event details below.
The Northside Merchants Association forms the last of the trio of parades that traverse Mobile's Route D on Lundi Gras, the day before Mardi Gras.
The MLK Business and Civic Organization has the first parade, which is primarily for children. The second, the MLK Monday Mystics, is made up of smaller adult Mardi Gras and social organizations.
The third, obviously, is a parade that offers MLK-area businesses the chance to participate.
Robert Battles, coordinator of the Northside Merchants parade, said it has been going on since 1989. When it first started, he said, "We didn't need but one police motorbike and one police car."
Since then, the whole thing has grown quite a bit. "We probably throw more candy than any other parade," Battles said.
Admission:
Free to public.