Order of Many Faces Mardi Gras Parade
From: 6:30 PM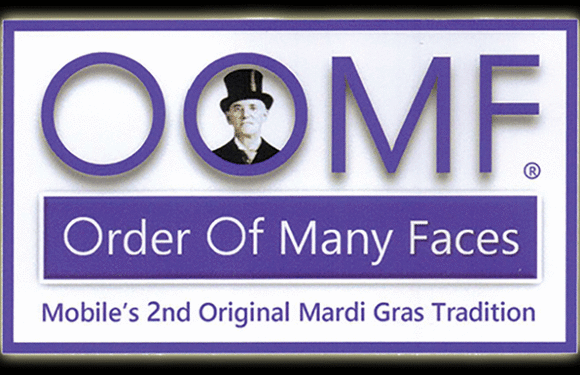 The Order of Many Faces is a mystic society that's dedicated to the memory of Louis Diemert, Mobile's Man of Many Faces.
At Mardi Gras time from the 1920s until about 1950, Diemert won a number of costume contests, dressing up as well-known characters from Scarlett O'Hara to Adolf Hitler.
He was famous around town, and people would eagerly await to see just who Diemert was going to portray next.
The founder and president of OOMF is a granddaughter of Diemert's, and at least eight other Diemert descendants are in the group.
One thing that's different about OOMF, the members don't wear masks. Like Diemert himself, they use makeup, wigs, etc. to disguise themselves.