Order of Mystic Magnolias Mardi Gras Parade
From: 6:45 PM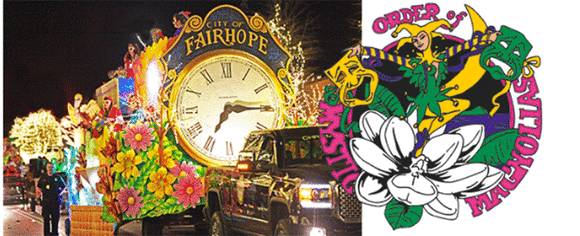 We anticipate this event occurring around these estimated dates. Once we learn the confirmed dates, we will update this page. Meanwhile, read about last year's event details below.
In April 1993, a group of women met at Gambino's Restaurant in Fairhope and created the Order of Mystic Magnolias, according to the group's history. With a lot of hard work and help from other organizations, the OOMM was able to hold a parade in 1994.
Unlike most ladies' groups, the Mystic Magnolias have female marshals on horseback.
The group has grown to more than 300 members, and most of those founding members still ride in the parade.