3rd Annual St. Pawtty's Day at OWA
From: 10:00 AM to 7:00 PM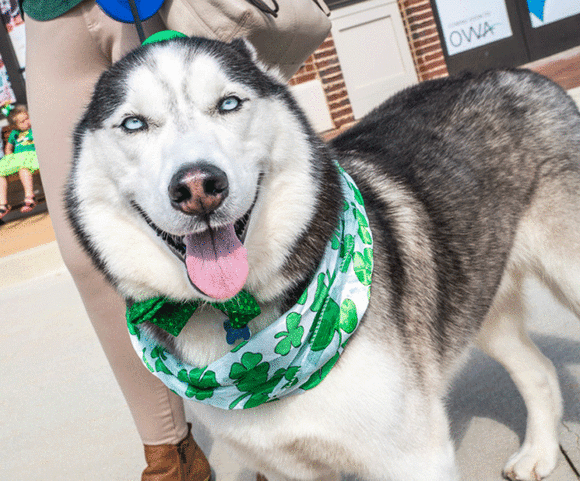 It's a St. Pawtty's Day Celebration at OWA, the Gulf Coast's newest entertainment resort destination in Foley, AL. The dog-themed St. Pawtty's Day events will take place throughout the property, in the amusement park, on the 1.5 acre island, and throughout the Downtown District.

Everyone loves their furry friends, and this year OWA invites you to bring them along for the fun. Rather than your traditional St. Patrick's Day events, OWA will be serving up some furry fun throughout the property. The canine-themed day begins with an all-out Dog Parade, where dogs and their humans can dress up and strut their stuff! The parade will take place in OWA's Downtown District (outside of the amusement park).  

Throughout the day, pop into The Park at OWA (the 21-ride amusement park) for fantastic thrills! 

All dogs must be on leashes when at OWA.