2023 Winter Showcase Series: Turtle Talk: Sea Turtle Protection Program (Share the Beach) 
From: 10:30 AM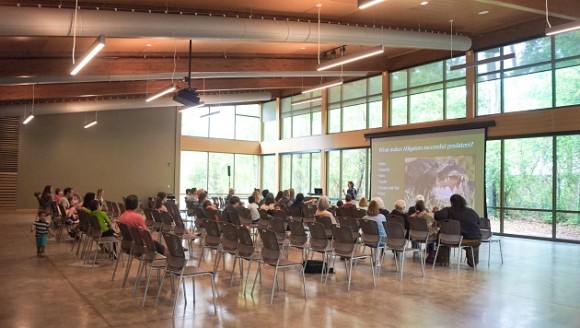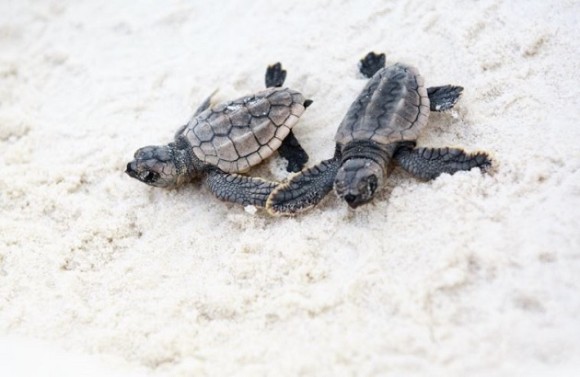 As part of the 2023 Winter Showcase Series presented by Gulf Shores & Orange Beach Tourism, please join us for this presentation by local author Linda Spangrud.
Linda B. Schmitz Spangrud will talk about the Alabama Sea Turtle Protection Program (Share the Beach) and how her work as a volunteer for this program, since 2006, lead to her turtle people series of children's books.  She will describe the goals, efforts, guidelines, procedures, protocols for the turtle protection program.  Using her books as part of her turtle talk, Spangrud will reveal the colorful turtle illustrations that assist to tell the playful storylines of the turtle environmental protection program.  
Spangrud will give the history of Share the Beach and how it formed and evolved into what it is today.  She will explain how the program follows protocols set forth by the U.S. Fish and Wildlife Service under the federal endangered species recovery permit and how the volunteers can help protect the nesting sea turtles and their habitat under these guidelines.
 
Spangrud will share personal stories about being a turtle volunteer while patrolling the beach early in the morning, educating the public and school groups, conducting late-night nest observations, and assisting with supply and equipment preparations. The Turtle People, dedicated volunteers, help ensure the support and protection of these popular endangered ocean creatures when they are just tiny turtles beginning their journey. Linda will describe the nesting season as well as the types of sea turtles and their characteristics.  
Interesting data will be shared.  Turtle People monitor all 47 miles of Alabama's beach-front coastline, devoting their time to searching for new nests, marking them, and protecting the nests and hatchlings from natural and human-related dangers. Between 2010 and 2020, an estimated 70,786 hatchlings have made it to the water from Alabama's beaches.
Each year, just as endangered sea turtles make their way to the white-sand beaches of Alabama's shoreline to nest, hundreds of volunteers gear up for another season of Share the Beach activities! Alabama's sea turtle nesting and hatching season runs from May through October.  Linda will talk about how to learn more about these amazing creatures and how you can help!
Please note that this is general admission.
If your plans change, simply click the link in your confirmation email to cancel your reservation or give us a call. 251-968-7511
Finally, there is a possibility we will be photographing and videoing these lectures for promotional efforts. By registering and attending, you consent for your likeness to be used possibly. (We promise to showcase your best side.)