Blue Angels Practice Schedule
Gates open at 9:30 AM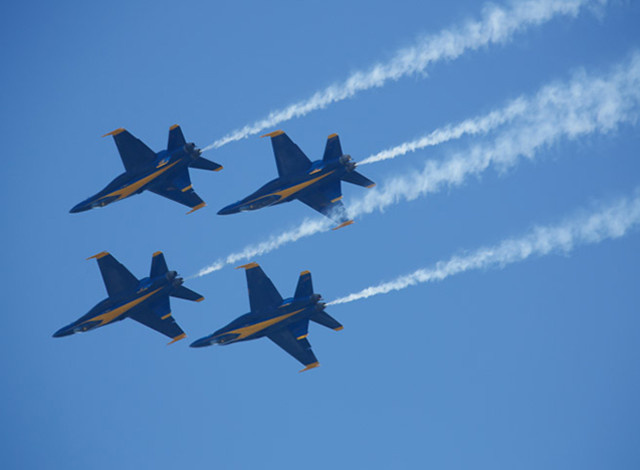 2023 PRACTICE SCHEDULE
March 28, 29
April 4, 5*, 11, 12*, 18, 19*, 25, 26*
May 2, 3*, 9, 10*, 16, 17*, 31*
June 6, 7*, 13, 14*, 20, 21, 27, 28*
July 11, 12, 25, 26*
August 1, 16*, 22, 23*, 29
September 6*, 12, 19
October 18*, 24, 25*
* Indicates Blue Angels Autograph Sessions in the museum.
The National Naval Aviation Museum is pleased to open the flight line behind the museum to view Blue Angels' practice flight demonstrations. Gates open at 9:30 AM and the Blues are scheduled to take to the skies at 10:30 AM
Remember, the museum and these practices are open to DoD ID cardholders and their guests who can access NAS Pensacola. See more info here.
See All Dates

06/06/2023

06/07/2023

06/13/2023

06/14/2023

06/20/2023

06/21/2023

06/27/2023

06/28/2023

07/11/2023

07/12/2023

07/25/2023

07/26/2023

08/01/2023

08/16/2023

08/22/2023

08/23/2023

08/29/2023

09/06/2023

09/12/2023

09/19/2023

10/18/2023

10/24/2023

10/25/2023