Dauphin Island Banding Demo
From: 8:00 AM to 3:00 PM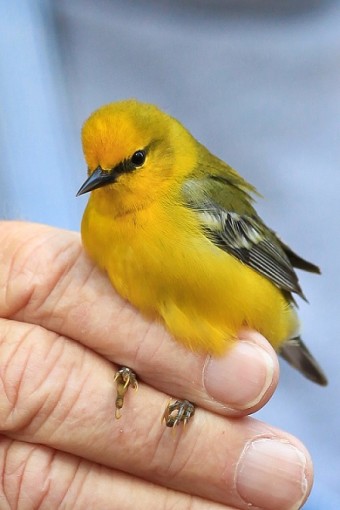 BCA and Dauphin Island Bird Sanctuaries (DIBS) are co-hosting a two-day banding demonstration on Dauphin Island. Join us on April 8th & 9th from 8:00 am-3:00 pm on both days to observe and learn about migratory birds on Dauphin Island.
The banding demo will be held at the Goat Tree Reserve on the corner of Cadillac Avenue and Grant Street. Parking is available at Cadillac Square Park (Address: 661 Bienville Blvd, Dauphin Island, AL 36528) on Bienville Blvd. There will be signs to denote where the banding is occurring.
We will actively be banding birds and discussing the banding process and why we band. Bird banding is a federally regulated process, and you will get to watch how trained individuals collect important data for bird conservation through banding. This is a unique opportunity to see birds up close. Hopefully, you will see some beautiful spring migratory birds! You will also get to learn about the residential birds that we have year-round in Alabama, their habitats, and major ID tips.
You will also learn about DIBS' important role in conserving migratory bird habitat on Dauphin Island and how you can help.
Admission:
This is a free event but donations are welcome.
See All Dates

04/08/2023

8:00 AM - 3:00 PM

04/09/2023

8:00 AM - 3:00 PM