Murder in the Bayou
Buffet will be open 5:15 to 6:15 p.m. Showtime 6:30 p.m.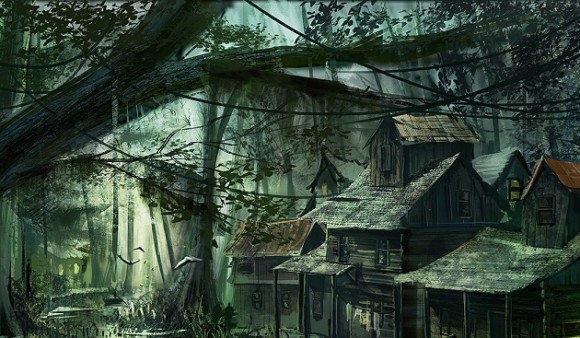 Murder in the Bayou is an interactive murder mystery comedy. When Aunt Thelma goes missing, her sister, Mrs. Gladys White-Clark-Lash-Von Schmitt, fears the worst. She sends her stepson, Frank and granddaughter, Amanda, to investigate. The duo meet up with their crazy distant relatives who live on the Bayou in southern Alabama. As Frank and Amanda untangle a web of greed and deceit, they discover that Aunt Thelma is worth millions, missing, and presumed dead. But, whodunnit? That's for YOU to decide. 
Join us this winter for a hilarious murder mystery where you get to decide the ending.
Murder in the Bayou is written by award-winning writer, Darren J. Butler
Wednesday evenings, January 11 through March 1. Limited seating and cash bar.  
The buffet will be open from 5:15 to 6:15 p.m. Showtime 6:30 p.m.
The buffet includes: House Salad, Grilled Chicken Breast with Tasso Cream Sauce, Grilled Mahi Mahi with Lemon Beurre Blanc, Grilled Gulf Shrimp Roasted Mixed Vegetables and Mashed Potatoes (Drinks not included.) Desserts by BuzzCatz Coffee & Sweets served at intermission.
Admission:
Tickets are $45 for adults and $25 for children 12 years and under.
See All Dates

02/01/2023

02/08/2023

02/15/2023

02/22/2023

03/01/2023