2022 Winter Showcase Series: Battle For the Southern Frontier: The Creek War and the War of 1812 in the Gulf South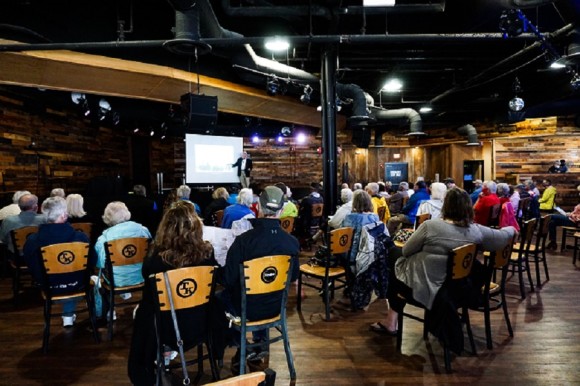 As part of the 2022 Winter Showcase Series presented by Gulf Shores & Orange Beach Tourism, please join us for this presentation on updates from Historian Mike Bunn, from Historic Blakeley.
This presentation will be based on the book Battle for the Southern Frontier. This comprehensive book is the first to chronicle both wars and document the sites on which they were fought. It sheds light on how the wars led to the forced removal of Native Americans from the region, secured the Gulf South against European powers, facilitated increased migration into the area, furthered the development of slave-based agriculture, and launched the career of Andrew Jackson.
Please note that this is general admission. You are only reserving a socially distanced seat. Don't worry: all of our seats have a great view.
If your plans change, simply click the link in your confirmation email to cancel your reservation or give us a call. 251-968-7511
Finally, there is a possibility we will be photographing and videoing these lectures for promotional efforts. By registering and attending, you consent for your likeness to be used possibly. (We promise to showcase your best side.)
*Masks are optional*