Albert Simpson & John Kulinich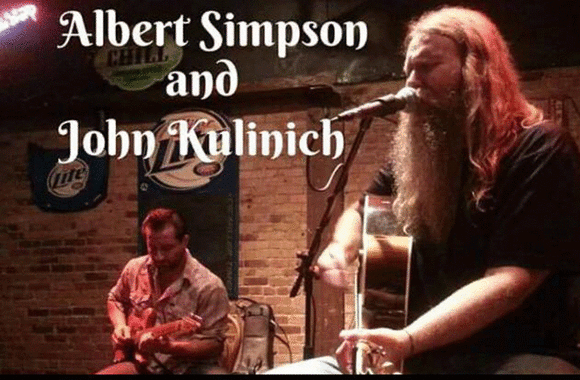 Admission:
Free admission.
Albert Simpson, from Gadsden, Alabama, performs mostly solo with the acoustic guitar while utilizing percussion instruments like the tambourine and the porch board, which is an instrument that sounds like a kick drum.  If you close your eyes, one would think they were listening to a whole band. Simpson's folksy back porch flavor makes his music feel like an old friend. After performing for over 20 years, this artist is now known as one of the best solo acts on the scene. His Southern-fried folk-funk flavor is intoxicating.
Johnny (Fontana) Kulinich has been involved in the Southeastern music scene for quite some time. His soulful lead playing has landed him in some of the best groups the region has to offer. Currently as well as being a member of Rollin' In The Hay, Frankie Velvet and The Mighty Veltones, and L.O.L.A. he is playing shows with American Idol winner Taylor Hicks and performs with many other regional acts.