Damien Lamb Duo
Friday, Jul 05, 2019 -
Sunday, Jul 21, 2019
From: 11:00 AM to 2:00 PM
Tacky Jacks - Orange Beach
Get Directions
Hours of Operation
6:30AM-10PM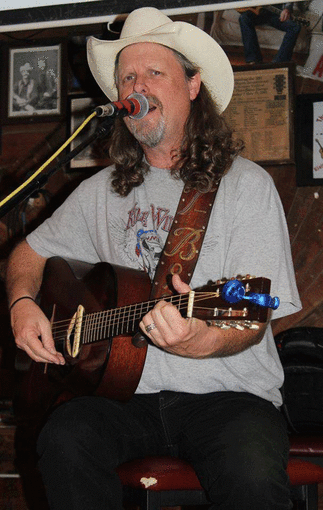 Admission:
Free Admission
With musical roots deep in the 1960s Greenwich Village, NY Folk Scene, Damien tells stories of life and love lost and found through poignant lyrics and memorable vocals. After performing professionally from 1965-68, his music career was interrupted in August 1968 by Uncle Sam. Damien took a 30-year hiatus.

With encouragement from friends and musicians on the FL/AL Gulf Coast (most notably the late legendary Rusty McHugh), Damien began playing again in the late 1990s. Now a traveling troubadour and a local favorite, he is guided by the lyrics of his song, "The Journey" – The journey is the reason I am living; it's up to me to make the most of every day."

Damien has three CDs to his credit – "Life Is A Lot Like A Song" (CP-2003), "Just Passing Through" with Zack Taylor (CP-2008) and "PMR Live At The Silver Moon" with Pale Moon Rising (PMP-2009).

In addition to solo appearances, Damien also performs with a variety of local and traveling musicians as lead singer/front man for the band Pale Moon Rising. PMR is a premiere collaboration of some of the finest musicians on the Gulf Coast producing a diverse and unique sound with superb harmonies and great musical arrangements playing more than 100 shows in 2014.

Damien currently resides in Perdido Key, FL.