Phil & Foster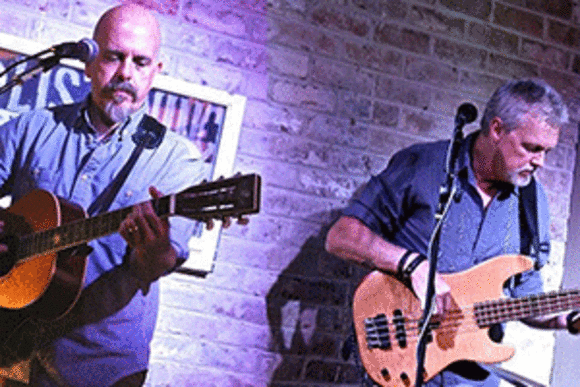 Admission:
Free admission.
Stan Foster was born in Hope, Arkansas. He grew up singing in church choirs and school groups, and his early influences include Ricky Nelson and his sisters Beatles collection. After getting a degree in voice from Southern Arkansas University, Stan tried teaching briefly in Birmingham, AL, but soon got a job at a local music store.

In Birmingham after listening to many local groups like "Revolver," "Telluride" and "Hotel," Stan says he felt he didn't stand a chance just singing…so he lied about playing bass to join local group called "Loose Change" featuring Beverly Owen from "Hotfoot." "They needed an auxiliary player who could sing harmony, play rhythm guitar and bass," Stan says. "I didn't even OWN a bass but I got one and learned on the job, so to speak!" He soon tapped for the bass chair in Rick Carter's "side" project "Rollin' In The Hay."