Rhonda Hart Duo
From: 6:00 PM to 10:00 PM
Flora-Bama Lounge & Oyster Bar
Get Directions
Hours of Operation
11AM-3AM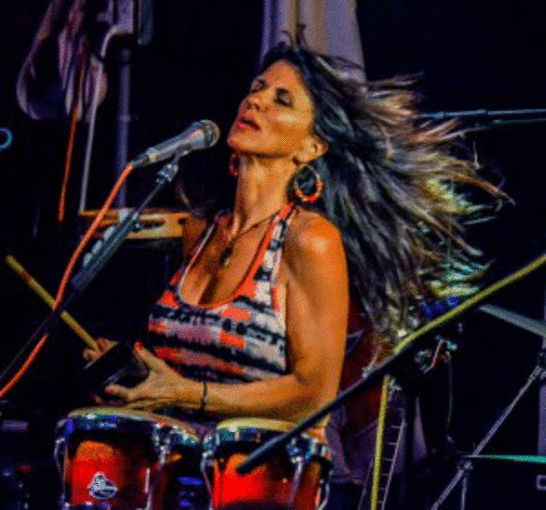 Admission:
Cover charged.
Performing on the Main Room Stage, Rhonda Hart is a Grammy Award nominee for co-penning the title cut "Did I Shave My Legs for This" with Deanna Carter. The album has sold over five million copies to date. The song was also featured in a Bell South Commercial. Rhonda Hart has been writing and performing in clubs, on the road, overseas, and in the studios for over three decades.
She moved to Nashville in the early 80s when her mother married Hall of Famer Tommy Collins, to whom she accredits her drive and determination to follow her dream. She spent many years there performing with artist like Tracy Lawrence, Dennis Robbins, Deanna Carter, Mila Mason, Tim McGraw, Hank Williams Jr., Clinton Gregory and many more. She has appeared on many television and radio shows including The Grand Ole Opry and The Joey Reynolds Show in New York.
She was a regular on the popular radio show Live At Libby's on The Beaver 101 FM out of Russellville, KY. which helped launch the careers of artist such as Billy Dean, Tracy Lawrence, Jodie Massina and Garth Brooks. Her release on Step One Records "Waitin For The Phone To Ring" reached the number one spot internationally in the mid-90s. She once again had international success with her cut "Something Bad About My Baby" co-written with Earl Clark in 2006.
She now lives and performs on the Gulf Coast and is a Flora-Bama favorite. She jokingly brags that she was the 1999 Jimmy Dean Sausage queen. She actually was the Oregon State winner. Rhonda's ability to capture the attention of her audience with her powerful vocals can only be matched by her quick wit and sense of humor. She can make you laugh and bust out crying almost at the same time.