Fort Morgan Bird Banding
From: 8:00 AM to 3:00 PM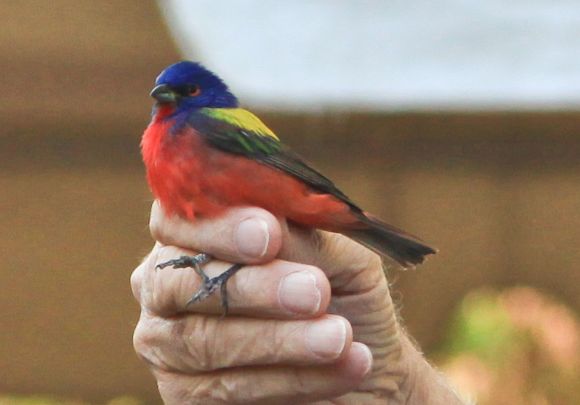 Interested in learning about the birds around us in a fun and engaging way? Then come join us this Fall at our public bird banding event in Fort Morgan, Alabama!

Not only will you have the opportunity to get an up-close look at a wide range of native and migratory birds, but you'll also be able to observe and learn about the process of bird banding and why it's important to avian conservation efforts.

Our crew of licensed banders and experienced volunteers will share life history information about each species and are happy to answer any questions you may have throughout the event. Photos are encouraged!

This unique experience, hosted by Banding Coalition of the Americas, is our most anticipated public outreach event of the year. We can't wait to see you there!

Please note: Even though our event is free, the Ft. Morgan Historic Site charges an entrance fee. Please make sure to pay the fee to help maintain the fort.
Admission:
The event is free. Ft. Morgan Historic Site charges an entrance fee.
See All Dates

09/30/2022

8:00 AM - 3:00 PM

10/01/2022

8:00 AM - 3:00 PM

10/02/2022

8:00 AM - 3:00 PM

10/03/2022

8:00 AM - 3:00 PM

10/04/2022

8:00 AM - 3:00 PM

10/05/2022

8:00 AM - 3:00 PM

10/06/2022

8:00 AM - 3:00 PM

10/07/2022

8:00 AM - 3:00 PM