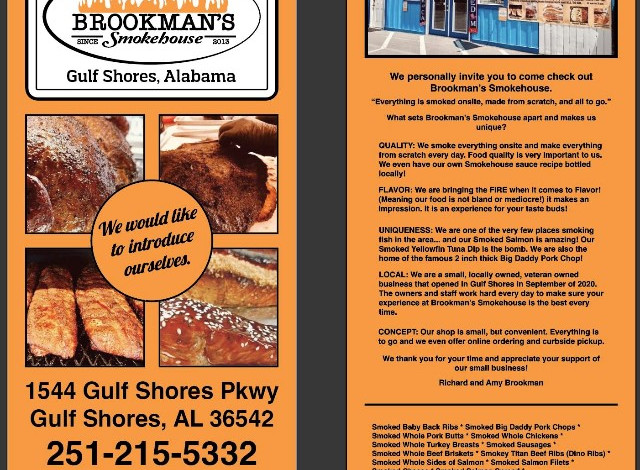 What sets us apart and makes us unique?
QUALITY: We smoke everything onsite and make everything from scratch every day and have our own Smokehouse sauce recipe bottled locally!
FLAVOR: We are bringing the FIRE when it comes to FLAVOR! Our food makes an impression and is an experience for your taste buds!
UNIQUENESS: Our Smoked Salmon is amazing! Our Smoked Yellowfin Tuna Dip is the bomb. We are home to the famous 2 inch thick Big Daddy Pork Chop!
Visit Website
General Amenities
Features
Other Amenities

Dinner
Lunch
Catering
Takeout available