2019 Welcome Center Lecture Series: Haunted Baldwin County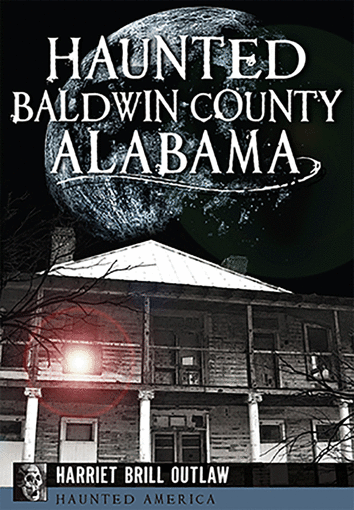 Admission:
Free admission.
Baldwin County has its fair share of tales that capture the interest of mystery fans. Sometimes called ghost stories, tales have grown through the years to explain the apparitions and strange happenings that occur on a regular basis in every town in the county.
Join storyteller and folklorist Harriet Outlaw to hear some of the more chilling and mysterious experiences that people have had for years and years. In her book, Haunted Baldwin County, she will relate a few of those stories with a professional storytelling skill. Some of the stories closest to her are those which she has experienced herself. Mrs. Outlaw proclaims that she is not really sure she believes in ghosts, but she sure likes the ghost stories. She cherishes the rocking chair in her living room that rocks all by itself and the corner of her home where she is sure there is an unworldly presence. Each of these bring comfort and peace to her and her home in Fairhope.
Mrs. Outlaw is a retired educator who taught in Baldwin County Public Schools. She volunteers in various historical groups and museums and serves on the Baldwin County Alabama Bicentennial Steering Committee. She has authored a series of articles for the Gulf Coast Media on local folklore and is currently writing columns interviewing descendants of families who have been in Baldwin County for over 100 years.
Join us on Thursday, January 31 at 2pm for this one day only presentation.