Music at Meyer Park featuring Jamell Richardson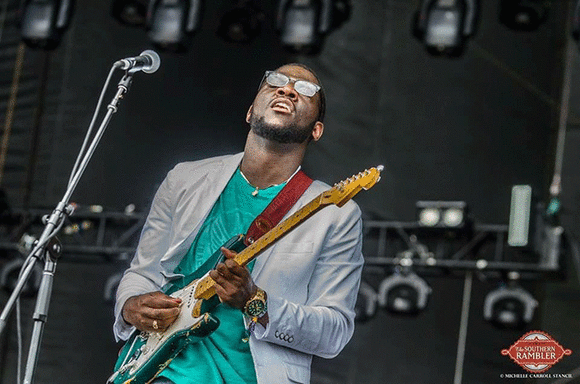 Admission:
All Music at Meyer Park concerts are free to the public.
Jamell Richardson will wrap up the 2019 Music at Meyer Park series on April 25. In 2014, he released is debut EP "Gulf Coast Blues Boy." Music lovers may recognize Richardson from the 2015 Hangout Music Festival.  He was selected as the winner of the "Reach the Beach" contest. Richardson is known for his "B.B. King-like" facial expressions, Jimi Hendrix style guitar tricks, his strong soulful voice and his incredible stage presents. So far in his short career as a musician he has had the opportunity to share the stage with legends such as Bobby Womack, Lenny Williams, Bobby Bland, Latimore, Al Green, Shirley Brown, Denise LaSalle, Millie Jackson, and many more blues legends.