The Listening Room featuring Four A Change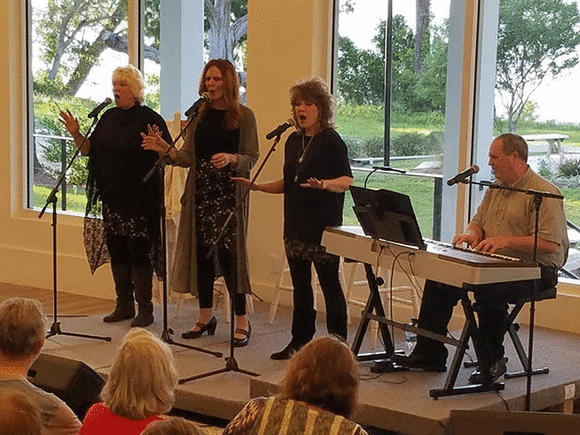 Admission:
Tickets are $15
Four A Change will be performing an ultimate listening experience at The Listening Room on Thursday, January 24 beginning at 6:30pm. Tickets are $15 and seating is limited. Light refreshments will be available.
Four A Change is comprised of four members, Jennifer Watkins, Jonathan Wallace, Tracey Best, and Katrina Anderson, all former members of the much loved and respected choral group, The Coastal Chorale.  When the chorale disbanded after many years, the foursome continued to meet on Monday nights to rehearse, as if nothing had ever changed, except for the size of the group! We went from having 40 voices, to having only four, but we simply did not want to stop making music and entertaining audiences.
The fun part for us was getting to select our own pieces of music, and finding a style that suited just the four of us.  We like to think that we have something in our show that will appeal to all ages and to all types of music lovers.  Our program includes everything from the contemporary songs of Michael Buble to the classical sounds of Henry Mancini.  We adore trying new songs, and have recently added some fun selections including songs made popular by ABBA, Simon and Garfunkel, The Mamas and the Papas, Carly Simon and even IZ.