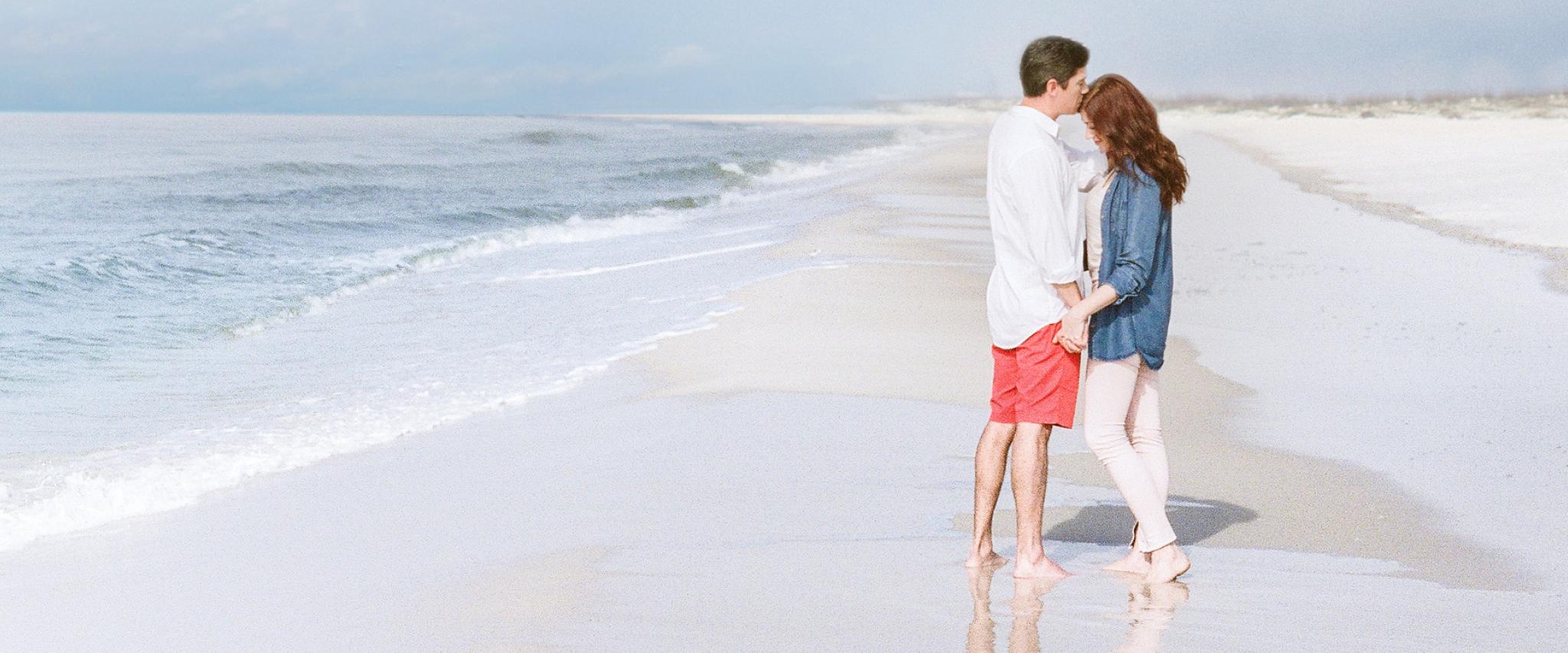 Plan a Romantic Valentine's Day Beach Getaway
The winter months are busy for most people with holidays, jam-packed calendars and cooler weather moving in. However, if you have a moment to be forward-thinking, you can plan a romantic getaway now that will be much needed and appreciated in February when Cupid comes calling.
December 9, 2019
Gulf Shores and Orange Beach pose the perfect oasis for romance, with beautiful, white, sandy beaches and turquoise waters creating an atmosphere of blissful serenity. Milder temperatures, no crowds and nature's beauty combine to create a Valentine's Day experience like no other.
Tips for the Perfect Valentine's Day on Alabama's Beautiful Beaches
1. Choose a room with a view.
I know you're seeing dollar signs when you hear "choose a room with a view," but February is the off season and that comes great deals on Gulf Shores condos and Orange Beach hotels! From beachside cottages to luxury hotels and roomy condos, this is the time of year to splurge and get the room you have always wanted! Browse lodging specials and find the perfect place to celebrate Valentine's Day weekend.
2. Choose a great culinary experience.
Valentine's Day always includes a delish meal, and what's better than a romantic dinner at one of the beach's fine restaurants like Louisiana Lagniappe at SanRoc Cay? Enjoy fresh Gulf seafood or an amazing steak with a Creole flair. Visit the restaurant directory for more romantic culinary suggestions.
3. Book a couple's massage.
Pamper yourselves with a relaxing massage at one of the area's premier spas such as The Spa at the Beach Club. Choose from a full-service menu and enjoy a morning, afternoon or a day of self-indulgence!
4. Do something different.
If the beach is a normal vacation spot for you, plan your accommodations a little differently by choosing The Lodge at Gulf State Park. A Hilton Hotel property on the Gulf of Mexico, but nestled inside Gulf State Park, where you'll find a choice of 350 rooms, a handful of lovely restaurants and lots of amenities that support an active lifestyle (nature trails, a Nature Center and access to fishing, kayaking, etc.). For more lodging suggestions, visit the lodging directory.
The Ferris Wheel is the tallest in the southeast and an icon in Orange Beach. Created by Italy's Technical Park, the ride is more than 112 feet tall and offers the best sweeping views of the area. one of the largest in the southeast and an icon in Orange Beach. Created by Italy's Technical Park, the ride is over 112 feet tall and offers the best sweeping views of the area.
Let's face it; the movie Ghost, pretty much declared the pottery wheel a modern-day romantic platform that will long be remembered. Plus, you'll come home with a handmade souvenir of your weekend away.
Sometimes the things that cost the least leave the largest impressions. There is nothing more romantic than holding hands and strolling the beach or sipping coffee while awaiting a stunning sunrise or sunset.
Don't neglect the simple moments that will become lasting memories. They will always be your favorites.