Five Tips for a Better Site Visit
January 4, 2019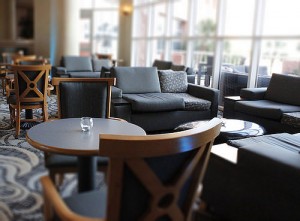 How do you know you're selecting the best property for your destination meeting? Putting all the pieces of the meeting-planning puzzle together can be a lengthy process. The sales team at Gulf Shores & Orange Beach Tourism can help check boxes off your list when you plan an event on Alabama's white-sand beaches. Based on your specifications and RFP, we've compiled a short list of five items or questions to ask that'll help you make the most of your site inspection.
Opt for an in-person inspection rather than one through photos and videos. This may sound like a no-brainer, but when schedules and funds are tight, some planners find it difficult to visit the site. However, you can't determine foot traffic flow, judge a property's noise level or sample the catering without being physically onsite.
Don't forget to view guest rooms and suites. Ask to see the worst room the venue has. Maybe that room is near the ice machines or has a less-than-stellar view. You'll want to know what it's like in case someone in your group gets it. If you can, stay overnight when another meeting is being held. This will help you judge noise levels, plus you can get a sneak peek at another conference in action.
Test the furniture. Will your sessions run long? Comfortable furniture is a must.
Have you considered your audio-visual and wifi needs? Does the site have the latest equipment and adequate connectivity? Will you be doing any live streaming? How many devices can be connected to wifi? If the site requires an outside A/V company, be sure to schedule an appointment with the vendor during your site inspection.
Will the meeting site contract include a storage room or room for back-of-the-house prep work, like putting together welcome bags?
There are many other things to consider and questions to ask when considering a venue for your destination meeting in Gulf Shores and Orange Beach. Our sales team can help you navigate the waters of coastal meeting planning. Check our website for more information.