3 Tips for Planning a Cool Vacation with Your Teen
Planning a beach vacation your teen (and the rest of the family) will love is easy when you're vacationing in Gulf Shores and Orange Beach.
March 19, 2019
Planning a vacation that gets a thumbs up from your teen gets a whole lot easier when your destination is the white-sand beaches of Gulf Shores and Orange Beach. If you're wondering how to make sure your teen has plenty of fun in the sun and therefore score cool parent points, read on.
Three Tips to Planning the Perfect Beach Vacation
1.) Cool Beach Lodging. What constitutes "cool" beach accommodations for teens? We surveyed a few, and at the top of their list is fun water features; lazy rivers, waterslides and indoor/outdoor pools rank high. Many teens also want to be in the heart of the action, so Orange Beach condos and Gulf Shores beach houses near the hustle and bustle appeal to the teen set.
2.) Fun Activities. When you're ready for a break from the beach, make a stop at one of Gulf Shores and Orange Beach's amusement parks. They are packed with family fun everyone will enjoy. Challenge your teen to a go-kart race or a round of miniature golf. If you're really feeling adventurous, head over to Waterville USA and ride the Flowrider, a simulated surfing/body-boarding attraction where riders surf an endless wave. Not your speed? Maybe not, but it may add to those "cool" points we talked about if you let your teen ride. What else is there to do off the beach in Gulf Shores and Orange Beach? How about laser tag, ziplining, or an afternoon spent jumping at a trampoline park? The bottom line: You've got options.
3.) Good Eats. The telltale sign the teenage years have struck is the appetite. Satisfy their hunger for good food and fun times at a family-friendly Gulf Shores eatery or an Orange Beach restaurant with cool vibes. In Orange Beach, stop in at The Gulf for dinner. This uber-cool spot is made completely of shipping containers and offers stellar views of Alabama Point. In the evenings, The Gulf brightens the night with festival lights and comfy furniture around a signature fire pit. In Gulf Shores, you'll find plenty of family-friendly restaurants, including The Hangout and LuLu's. Both restaurants feature fun, outdoor attractions or games. At The Hangout, you may even get your teen involved in a little limbo competition!
For more planning information and resources, download the 2021 Vacation Guide. In addition, be sure to follow us on Facebook and Instagram at VisitALBeaches for vacation inspiration and to ask our team your most pressing planning questions.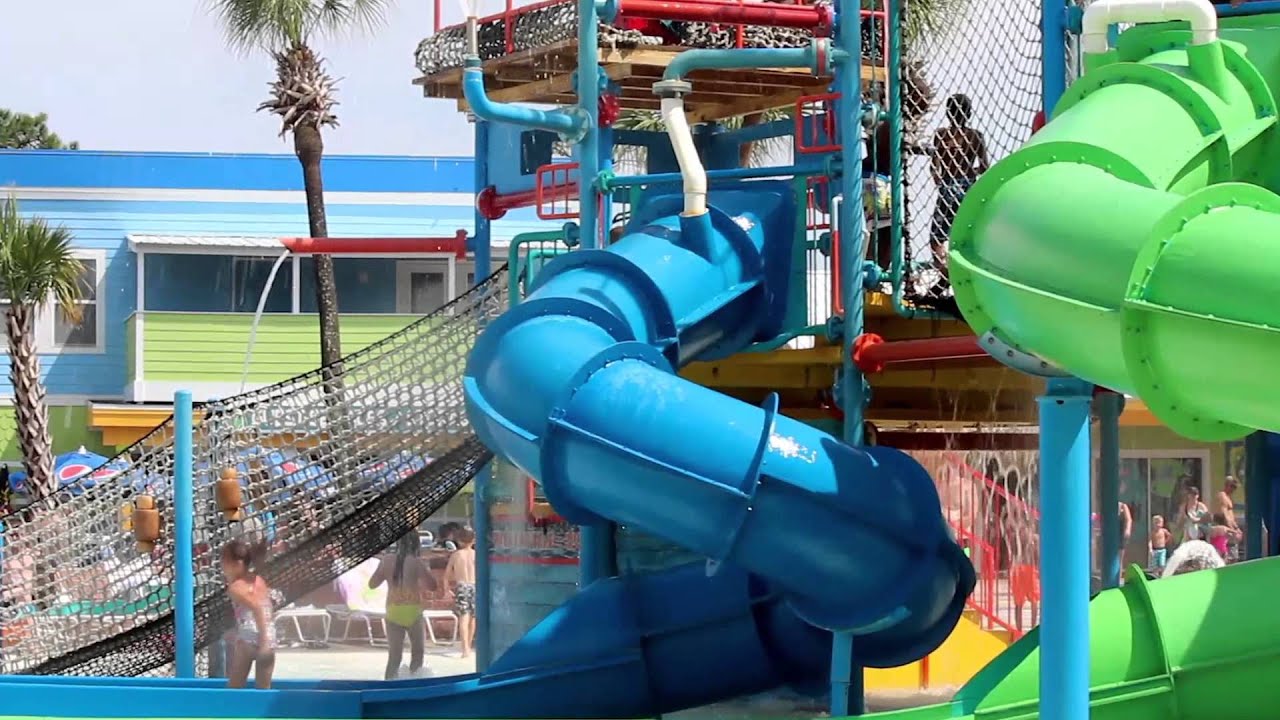 Splash into One Minute of Fun at Waterville USA - Gulf Shores, Alabama