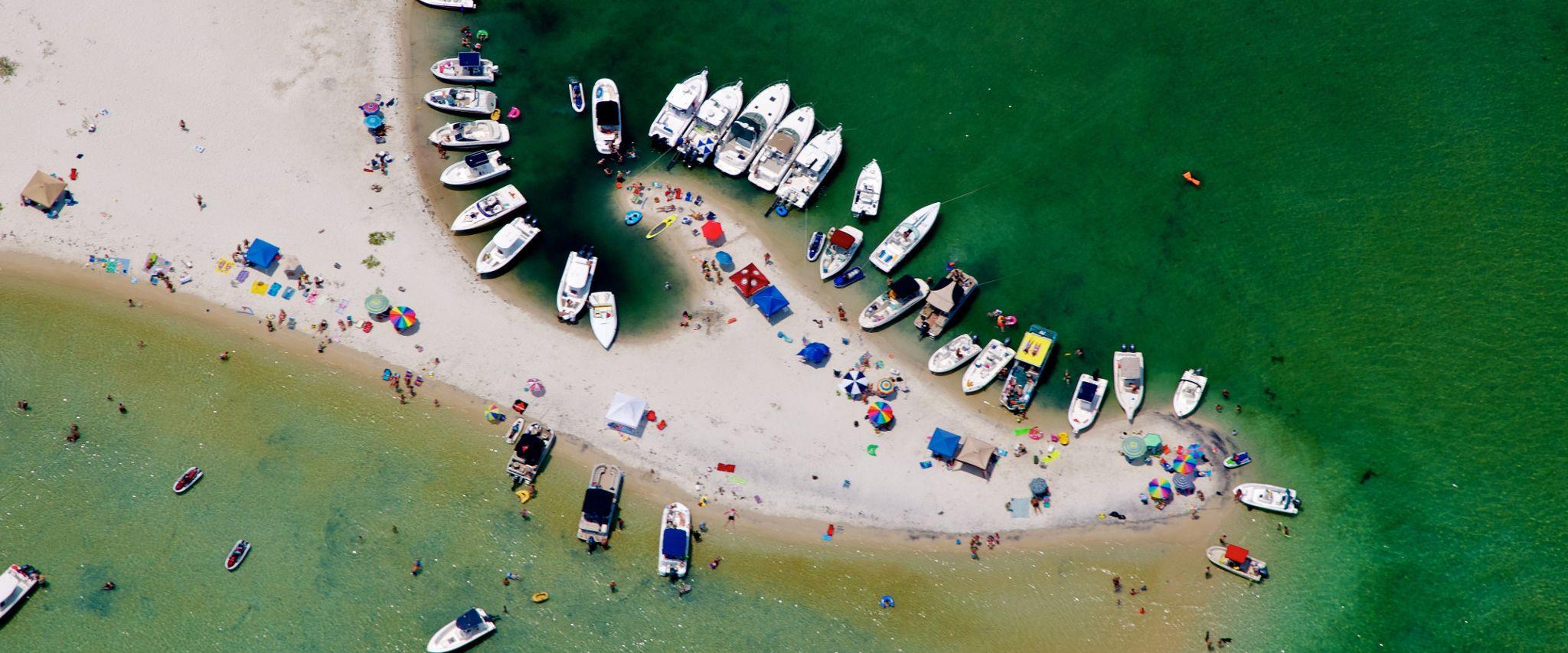 4 Quiet Spots for a Beach Picnic
When you visit the Alabama Gulf Coast, you probably want to spend as much time outdoors as possible.
July 22, 2020
After all, our sweeping coastal views and weather are what brought you here in the first place! If you don't want to miss even a minute on our stunning shores, an alfresco picnic is a great way to get your beach fix and your snack fix.
Dining picnic-style allows you to enjoy the scenery and warmth of the area while filling your belly and getting in some quiet beach time. You can pick just about any spot on our pristine beaches for a meal with a view, but if you take your picnic to a more secluded space you can soak in the sights and sounds of the outdoors without competing for space. You'll also enjoy a more low-key atmosphere for your casual meal, letting you stretch out and snack in peace. 
The best part? You can bring whatever food you like and maybe even save money in the process. Ready for a quiet beachfront meal? Here are four quiet spots for a beach picnic.
Top 4 Spots for a Beach Picnic in Gulf Shores & Orange Beach
Bird Island
Bird Island is a state-owned sanctuary for birds and boaters alike. During the week, its small stretch of beach and charming birdsong is the perfect backdrop for a quiet afternoon picnic. 
The best part of this picnic journey is that you can get everything you need for the trip from nearby Hudson Marina. Just grab a kayak from Wave Watersports and your favorite to-go dish from Anchor Bar & Grill, then use the sandy kayak launch area at Anchor Bar & Grill to paddle out. It's a short but scenic jaunt to Bird Island from there!
This protected nature reserve offers the chance to picnic among some cool endangered species in their undeveloped coastal habitat (but please, no feeding the animals). There are four trails that wind throughout the reserve, each offering a unique view of the timeless Gulf Coast landscape.
For a perfect picnic, take Pine Beach trail to a quiet stretch of white-sand beach. You'll work up a healthy appetite on the two-mile hike and be treated to Instagram-worthy views of the landscape and wildlife. Be careful where you unpack your lunch - you may share the spot with the Alabama Beach Mouse (so maybe leave the cheese off your charcuterie board.) Be sure to clean up your lunch and take all of your trash and items with you when you go.
Pair your picnic with a side of history at Historic Fort Morgan! If you've been to the area, you probably know the area is home to a fort that played key roles in the Civil War, Battle of Spanish Fort and both World Wars. What you may not know is that the site also offers two isolated stretches of pristine beach that boast a quiet, underdeveloped area perfect for a private picnic lunch.
When you enter the site, take the bricked boardwalk to access the beaches. To the left, you'll enjoy sweeping views and the rolling waves of the Gulf of Mexico. To the right, you can set up on the shores of Mobile Bay for a more casual picnic meal. If you don't want to sit in the sand, the site offers dedicated picnic areas on both sides for your use. Pets are welcome, so bring Fido along (and pack a bone in your picnic basket). 
At Lake Shelby, you can take a break from the beaches but still be waterfront with a quiet picnic on the shores of a stunning freshwater lake. Located in the heart of Gulf State Park, Lake Shelby boasts a dedicated picnic area with plenty of tables to space out under a shaded canopy of trees. They also have charcoal grills for public use, so you can turn your casual picnic into a fine-dining affair! When you're done, burn off those picnic cookies with a walk through one of the park's many secluded nature trails.