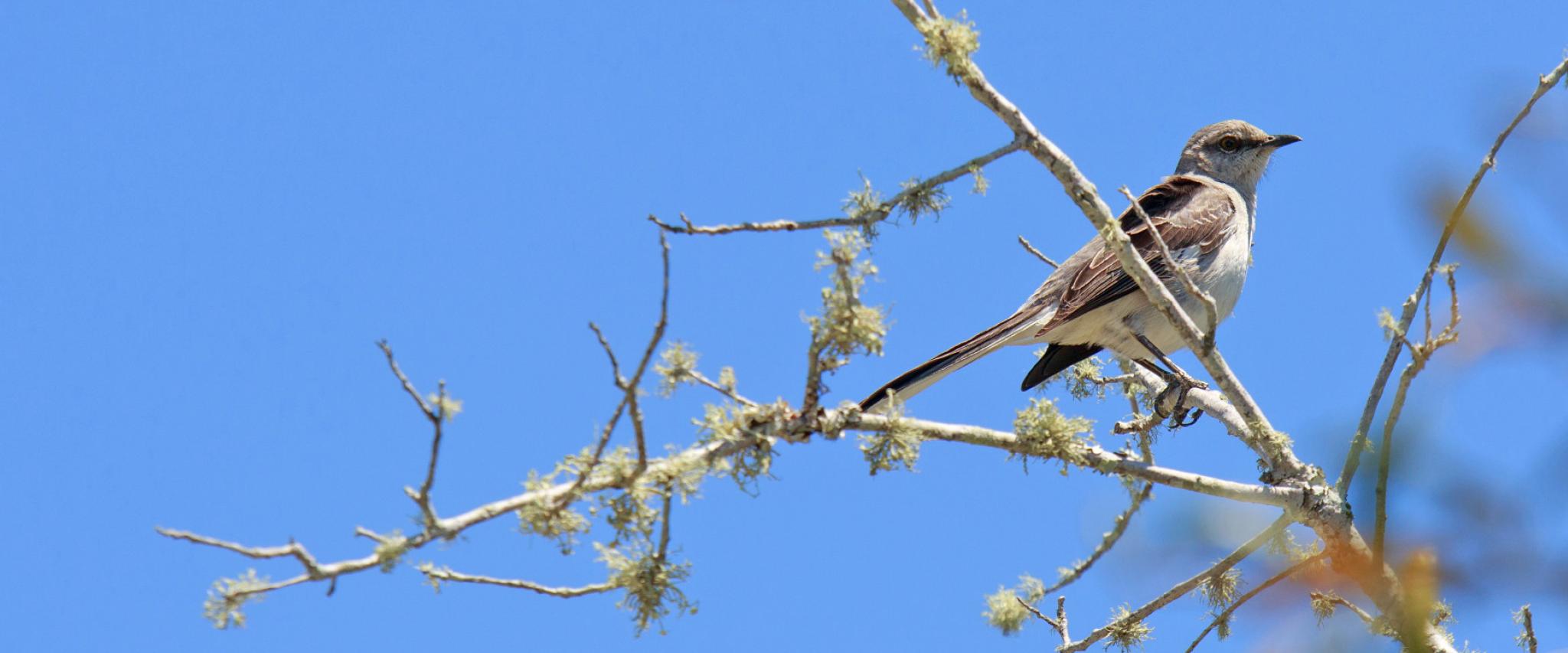 Birdwatching Trails in Alabama
 This is part one in a series of three blogs on birdwatching on the Alabama Gulf Coast.
March 20, 2019
Birdwatching is a great hobby that allows for a close relationship with nature and learning about many species of birds, their habitats and migratory habits. It's a bonus to go birdwatching in Gulf Shores & Orange Beach. The Alabama Gulf Coast has got you covered with great spots to view feathered friends in awe-inspiring settings.
Few tools are needed to get started with bird watching. A good set of binoculars is indeed essential and one with 8- to 10-times magnified vision offers the best look for identifying different birds. Also, a field guide is like a birder's Bible, allowing for quick access to photos and other identification information so you can quickly research the types of birds you find on any given expedition. Lastly, comfortable shoes and a wide-brim hat will make your bird watching trips more enjoyable.
The Alabama Coastal Birding Trail
Alabama's Gulf Coast offers a climate that draws the attention of many birds during migration and nesting times. The Alabama Coastal Birding Trail features six birding loops found in Baldwin and Mobile counties for a total of more than 200 miles with each loop covering a different ecological region. Birders are able to experience various assemblies of bird species within a specific region of the northern Gulf Coast with primary potential for seeing Neotropical migratory birds in the spring and fall.
Gulf Shores Birdwatching Sites
The Bon Secour National Wildlife Refuge Jeff Friend Trail is unique in that it encompasses some of the last remaining undisturbed coastal habitats in Alabama. Established in 1980 for protection of Neotropical migratory songbird habitats as well as threatened and endangered species, the refuge offers four trails of different lengths. One of the more popular trails is Fort Morgan sanctuary, the Jeff Friend Trail, which recently had a renovation improving the boardwalk and creating a new trail surface. Visitors can enjoy these trails year-round during daylight hours. Look for wintering waterfowl and seabirds as well as gulls and tern, and possibly Black-Crowned Night-Herons roosting in the scattered oaks.
Bon Secour NWR Mobile Street is a paved road that leads to the beach. There is a parking area for the mile-long Gator Lake Trail connecting Mobile Street with the Pine Beach Trail. This trail is good for winter birdwatching and you may spot Blue-Gray Gnatcatchers, Golden-Crowned and Ruby-Crowned Kinglets and Myrtle Warblers. Also sometimes spied are shorebirds, waders, loons and other seabirds.
Bon Secour NWR Pine Beach Trail is a two-mile trail (one way) to the beach via Little Lagoon and Gator Lake. The trailhead offers an interpretive kiosk with maps and bird lists. The easy-walking trail wanders through a myriad of habitats including marshes, dunes, beaches, oak mottes and pine scrubs. During migration this trail offers the best birding on the refuge with lots of winter birding experiences.
Birdwatching on the Alabama Coastal Connection Scenic Byway is incredible with beautiful winged creatures for viewing. The trail system totals more than four miles and is home to more than 420 bird species. All of the ecosystems (salt marshes, forests, dunes, lake and beach) collectively make up the Audubon Bird Sanctuary Trail System (not in Baldwin County, but rather Mobile—noteworthy all the same). Lake Loop Trail is heavy forest area and home to wading birds and the occasional Bald Eagle. Campground Trail follows the shoreline of the Gulf of Mexico to Fort Gaines serving as a habitat for shorebirds and seabirds (Piping Plover, American Avocet, Spotted Sandpiper and Whimbrel). Grassy and dune-covered, the Dune Edge Trail is home to water fowl such as Mallards, Blue-Winged Teals and Gadwall. Winter woodland species like the Red-Headed Woodpecker, Yellow-Bellied Woodpecker and the Downy Woodpecker enjoy the drier swamp conditions of Swamp Overlook Trail. Lastly, look for woodland birds in the tree-laden forest area known as Upper Woodlands Trail.
Spring Bird Banding Project
Your next opportunity to participate in a Coastal Alabama Bird Banding Project is April 16-20, 2019 at historic Fort Morgan. The public is invited to this free event (although there is admission to the park) with the following hours:
•    Tuesday, April 16, noon – 3pm
•    Wednesday, April 17, 8am- 3pm
•    Thursday, April 18, 8am- 3pm
•    Friday, April 19, 8am - 3pm
•    Saturday, April 20, 8am- noon
During this week, participants in the bird banding project will receive unparalleled access to the researchers and their work as well as up-close views of many birds. Please bring water, bug spray, sunscreen and an outdoor chair. Restrooms and concessions are nearby.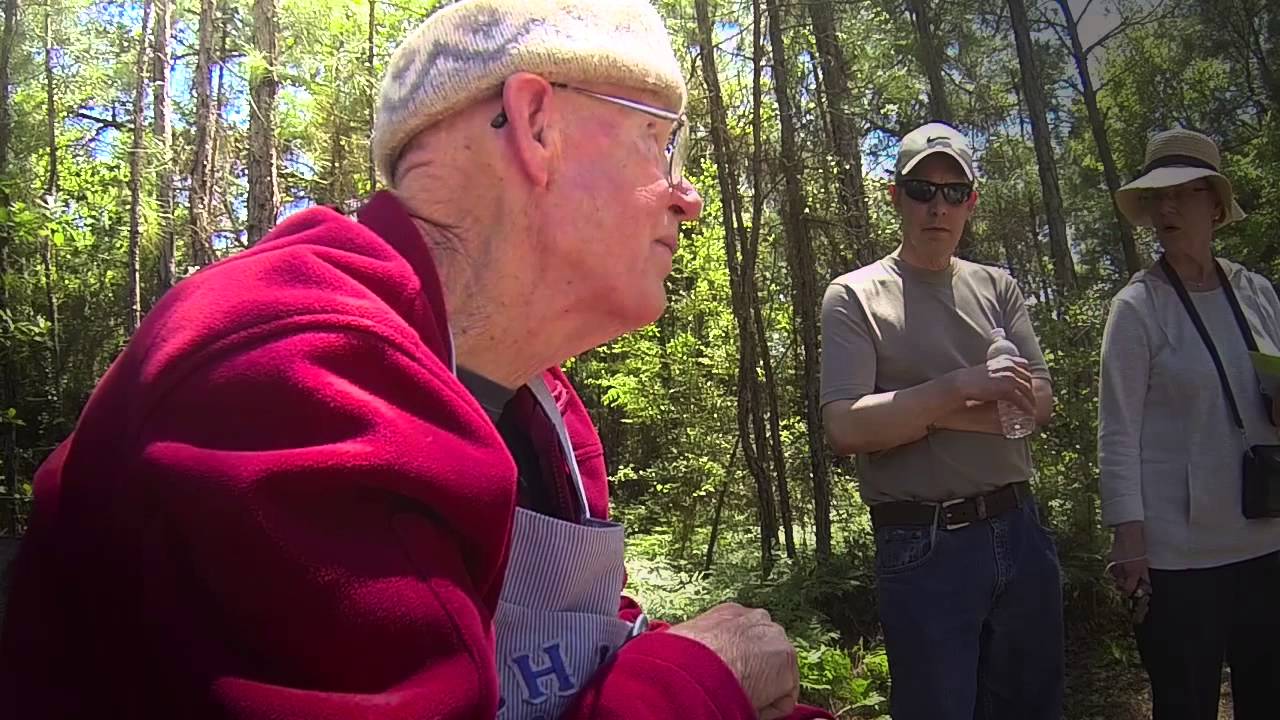 Spring Bird Banding
The Fort Morgan Bird Banding Station is located in Fort Morgan State Historical Park and is operational for two weeks each spring and fall. Here, the Hummer/Bird Study Group with the help of their crew of trained and dedicated volunteers, capture and band thousands of Neo-tropical migrant birds annually representing dozens of species.