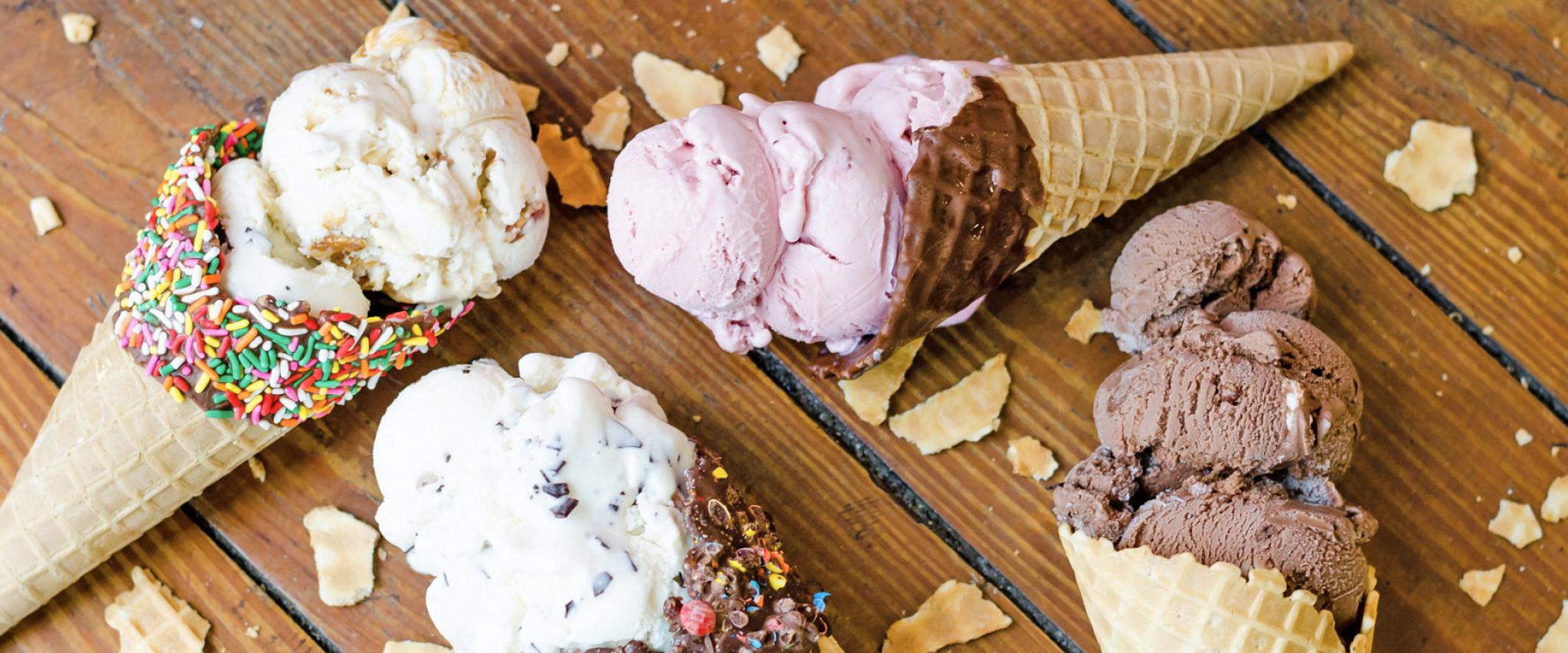 Find Your Ice Cream Bliss
There is nothing better than enjoying ice cream on a warm summer day. And whether you like it sprinkled, crumbled, swirled or plain, the beach offers some of the best ice cream on the Gulf Coast.
April 26, 2019
The Yard Milkshake Bar is the king of all milkshake shops. They serve large, specialty milkshakes in almost any flavor your heart desires. But, come hungry or bring a big group because we are not kidding — they are LARGE!
Callaway's Creamery is  different from many local ice cream shops because they freeze their ice cream with liquid nitrogen. The liquid nitrogen causes the fat and the water particles to stay very small, giving the ice cream its creamy consistency. Locally, family owned, they offer flavors from vanilla to cheesecake, to rum.... along with any toss-in from nuts, to fruit, to candy or mix and match your flavors of ice cream!
Matt's Homemade serves homemade ice cream and offers at least 40 flavors, ranging from the basic to the creative. You can pick from cones and cups, to floats and splits, shakes, and old-fashioned sodas. This spot will bring you back to your childhood days of root beer floats and banana splits.
Kayden's Candy Corner is coined the sweetest spot at the beach because you can indulge your sugary cravings with one of their 32 ice cream flavors, 33 truffle flavors, or 10 fudge flavors! This is a spot you may want to visit multiple times during your trip!