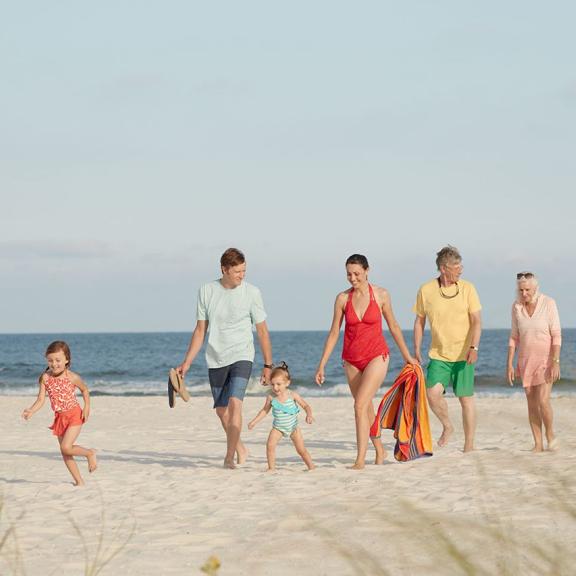 Give the Gift of a Gulf Coast Getaway
With the ease of online shopping and monthly subscription boxes, it's often hard to find gifts for loved ones that they haven't already purchased for themselves.
November 4, 2019
But, lucky for you, a family beach vacation is at the top of nearly everyone's Christmas list. Read on to learn why a Gulf Coast getaway makes a great family gift.
Booking Accommodations is a Breeze
It doesn't matter if you're a group of four or 42, we've got plenty of accommodations to choose from. All along our coastline are nationally-branded and boutique hotels, hi-rise condominiums, colorful beach houses and eclectic campgrounds and RV parks, making it easy to find the perfect spot to rest and reconnect after a day out exploring the destination.
We Put Families First
Here in our little slice of paradise, we pride ourselves on putting families first. From restaurants with special entertainment for children to making sure our beaches stay clean and safe by enacting the Leave Only Footprints program, we want all families to take home wonderful memories of their time spent on Alabama's beaches.
Whether it's under the tree for mom and dad, grandma and grandpa, or the kids, a getaway to Gulf Shores and Orange Beach is something the whole family can enjoy together.