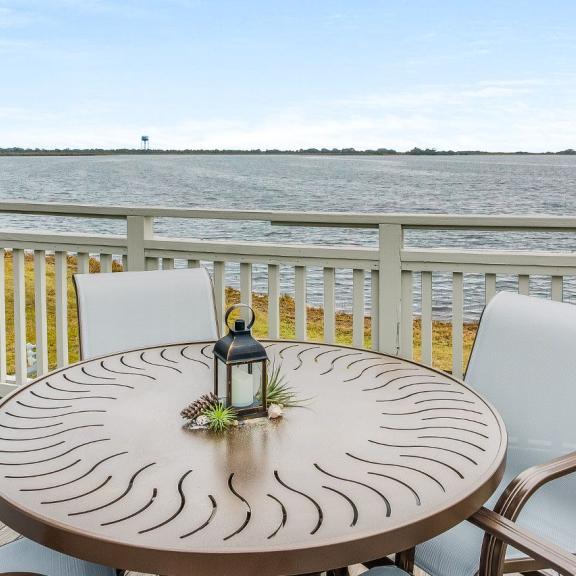 How to Have a Successful Workation in Gulf Shores and Orange Beach
"Leave the work at home because you're on vacation!" It seems like a lifetime ago those words of wisdom were so very important.
But with an ever-increasing number of people working remotely, the idea of bringing work to the vacation is becoming more popular. It's called a workation – and this is how to have a successful workation in Gulf Shores and Orange Beach.
Tips for a Successful Workcation
Did you pack the golf clubs? Visit a Gulf Shores golf course and stretch your legs with a game. Did you pack the family instead? Try one of the miniature golf courses for an evening of family fun on quirky courses with dinosaurs, waterfalls, and ice cream! Even better, take everyone to The Track Family Fun Park for mini-golf, go-kart racing, and an arcade – or head over to Waterville USA for an afternoon of water slides, lazy rivers, and wave pools in the 20-acre park. 
Breakfast, lunch, or dinner – eventually, you'll eat out. Seafood, of course, is the local staple and often made with fresh catch seafood directly from the Gulf. But you'll also find an assortment of other foods like bakeries, coffee shops, dessert restaurants, and one excellent brewery. Time dinner just right, and you're almost certain to catch live music filling the air with exuberance throughout the night.
Eager to get on that beautiful turquoise water? Boating, diving, kayaking – there are many ways to enjoy a water activity in Gulf Shores and Orange Beach. If you'd rather take it easy and let someone else do all the work, consider a dolphin cruise. 
Shorter, less exhausting vacation activities are best for a workation. If you're still tired or sore the next day, it will impact your productivity. But it's interesting how the salt-tinged atmosphere, waving palm trees, and sunny skies always seem to restore energy levels – it's like those beaches were meant for workations.
The subtropical climate of Gulf Shores and Orange Beach makes it a year-round destination. The best times to visit for a workation are the shoulder seasons of late spring and early fall. During those times, the local restaurants and attractions will be open, but you won't have to wait long.
What is the best length of time for a workation? Weekend getaways are too short to establish a good routine, and weeks at a time lead to a dramatic shift in the balance. The Goldilocks Zone of workations is one or two weeks – just the right amount of time to set a routine, accomplish work goals, and enjoy a vacation. 
What would you do with a two-week workation in Gulf Shores and Orange Beach?