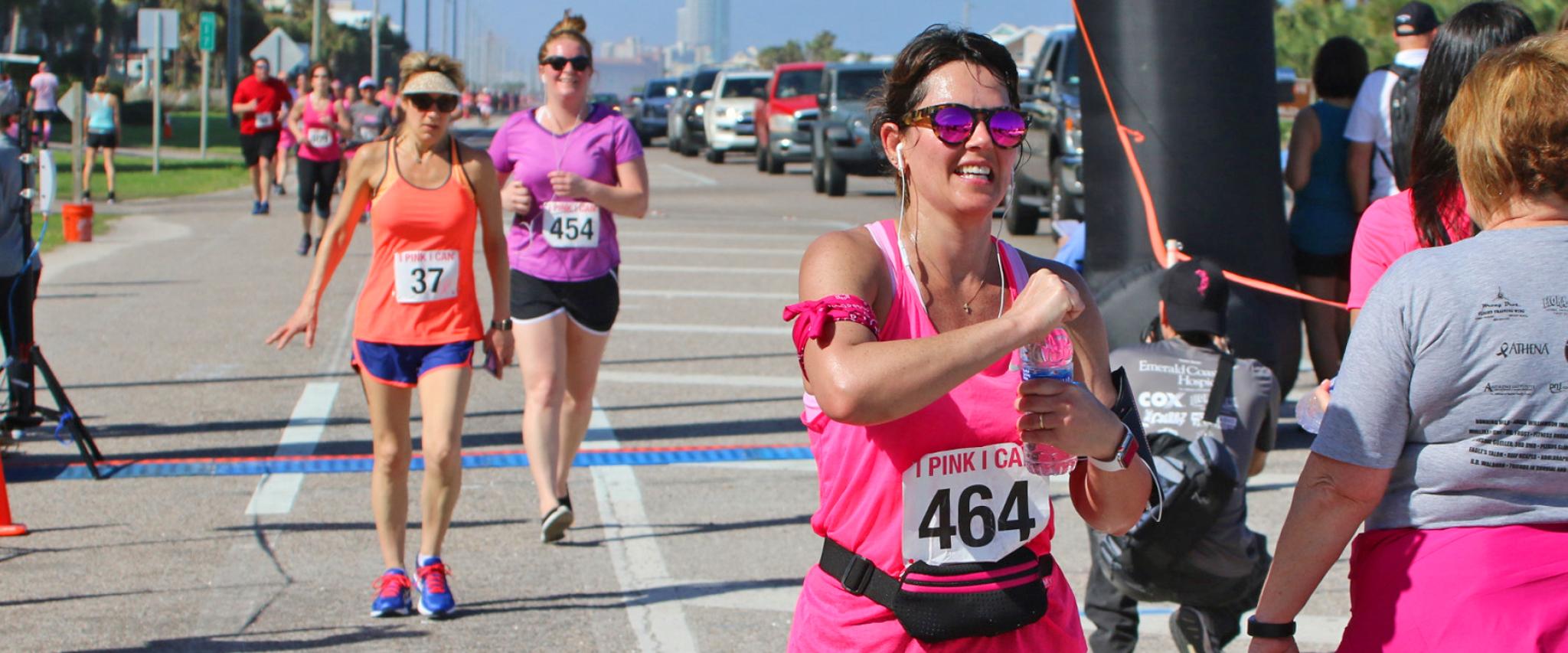 Race in the "I Pink I Can Run"
Every year the Keeping Abreast Foundation hosts an annual I Pink I Can Run.
February 13, 2019
The mission statement for this foundation is "To inspire hope and enhance life for those affected by breast cancer through early detection, advocacy, education and support services." The Keeping Abreast Foundation has multiple partnerships, including Woodlands Medical Specialists, The Women's Group and South Baldwin Regional Medical Center. These partnerships have contributed their time, money and resources, and have allowed the Keeping Abreast Foundation to help individuals within the community to receive breast-health-related screening and diagnostic services.
The Keeping Abreast Foundation hosts the annual I Pink I Can Run to raise the funds necessary to fuel the many initiatives that further the foundation's mission. By participating in the event, you are taking part in the following:
Offsetting housecleaning costs for those in recovery
Assisting with the purchase of wigs and mastectomy bras
Covering some of the expense of costly medications
Sponsoring families in crisis
Paying for mammograms for those who can't otherwise afford them
The foundation covers a broad spectrum of initiatives that help individuals who are currently battling or recovering from breast cancer. An investment in the I Pink I Can Run not only impacts individuals affected by the illness, but entire families as well.
About the 6th Annual I Pink I Can Run
When: February 23 at 9 a.m.
Where: Flora-Bama Lounge, Orange Beach, AL
What: 4-mile run/walk
Why: Funds raised for this event will be used to help further the mission of the Keeping Abreast Foundation
For many, it's a personal experience with the disease; for others, they are touched by a close family member or friend who has dealt with the illness, or sometimes it is simply a compassionate desire to support the cause.
The results of the race have been astounding, not only by raising funds for the Keeping Abreast Foundation, but also by inspiring hope for individuals who have been affected by breast cancer.
Register today to participate in this life-changing event.