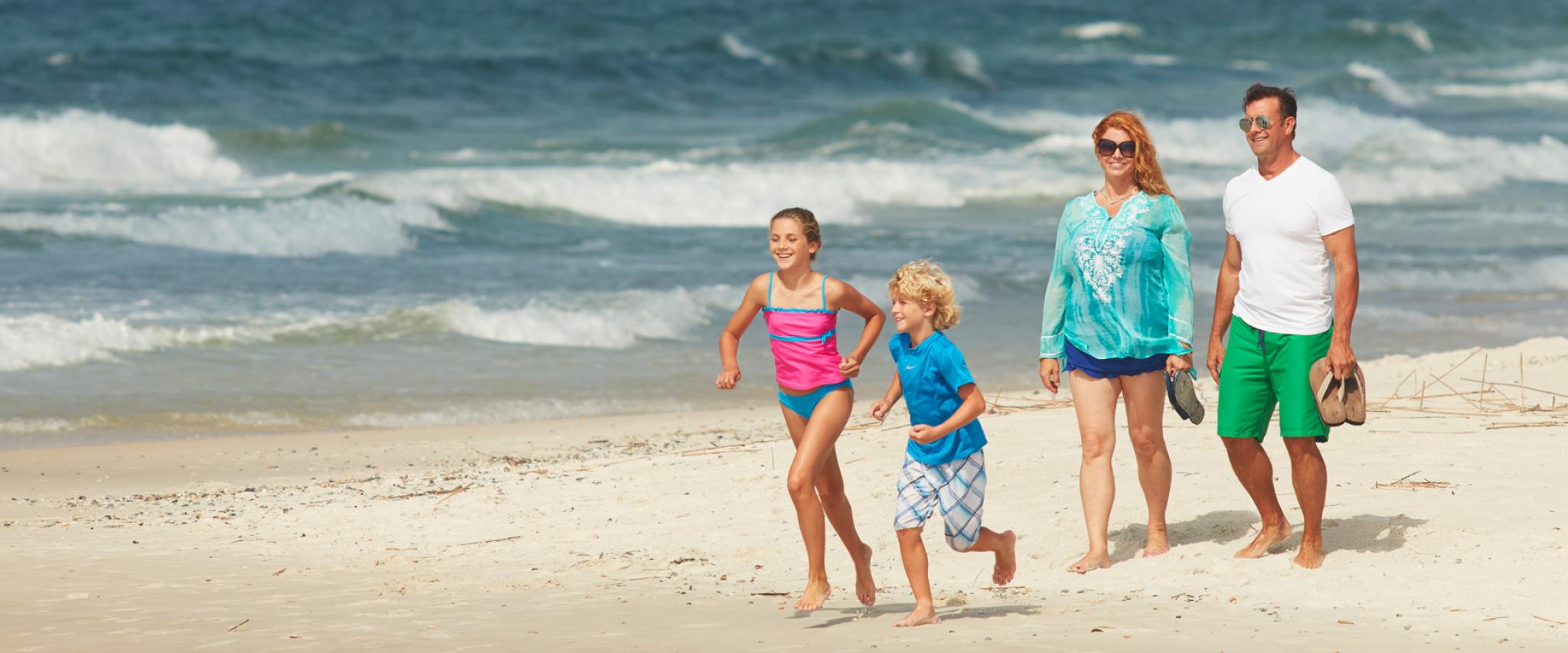 Spring for Family Fun in Gulf Shores, Orange Beach
Temperatures will be rising soon - and along with that comes planning a family spring break trip.
December 14, 2018
Gulf Shores and Orange Beach offer prime vacation getaways with lots of accommodation options of hotels, condos, beach houses and campgrounds! Activities are as abundant as the fresh seafood, so start your planning with an Alabama Gulf Coast Vacation Guide.
A spring trip is important, especially when the whole family is involved. It signifies summer is near, along with the close of a school year and maybe even a graduation. Planning is the key to any successful trip. It cuts down on confusion and allows more time to enjoy the destination and each other. Start with choosing your lodging, then move on to the fun stuff like Gulf Shores and Orange Beach activities.
Activities for a Family Spring Break
When deciding how to prepare and what activities sound like winners for your vacationing gang, think about the interests of each person when researching. Below are some good starting points.
Golf and tennis are year-round sports that the sub-tropical Gulf Coast climate supports. Check out local golf courses for tee times and course previews to choose one that meets your criteria. For tennis enthusiasts, many condos offer tennis courts, so inquire when booking.
Everyone longs for time on the beach with the waves crashing and the sun beaming, but sometimes spring is chilly, so pack accordingly. A long-sleeve T-shirt worn over a bathing suit is sometimes an easy fix to make for the perfect day outdoors enjoying the sun and sand.
Water temperatures in March through May range from 64 to 76 degrees. If you find that too chilly to swim in the Gulf, book accommodations with indoor pools or heated outdoor pools.
A visit to The Wharf is typically a hit with all age groups. There you'll find shopping, dining, a spa and salon, movie theater, mini golf, and a Ferris wheel with great views of the island.
Take the gang on a dolphin or sunset cruise. It's always a fun activity no matter the time of year, even if you need a light jacket.
Prepare for a rainy day by packing some DVDs and popcorn along with favorite card or board games. Rainy days are more enjoyable with a plan in mind.
With a little preparation, spring trips to the beach can be relaxing, fun and full of great memories.