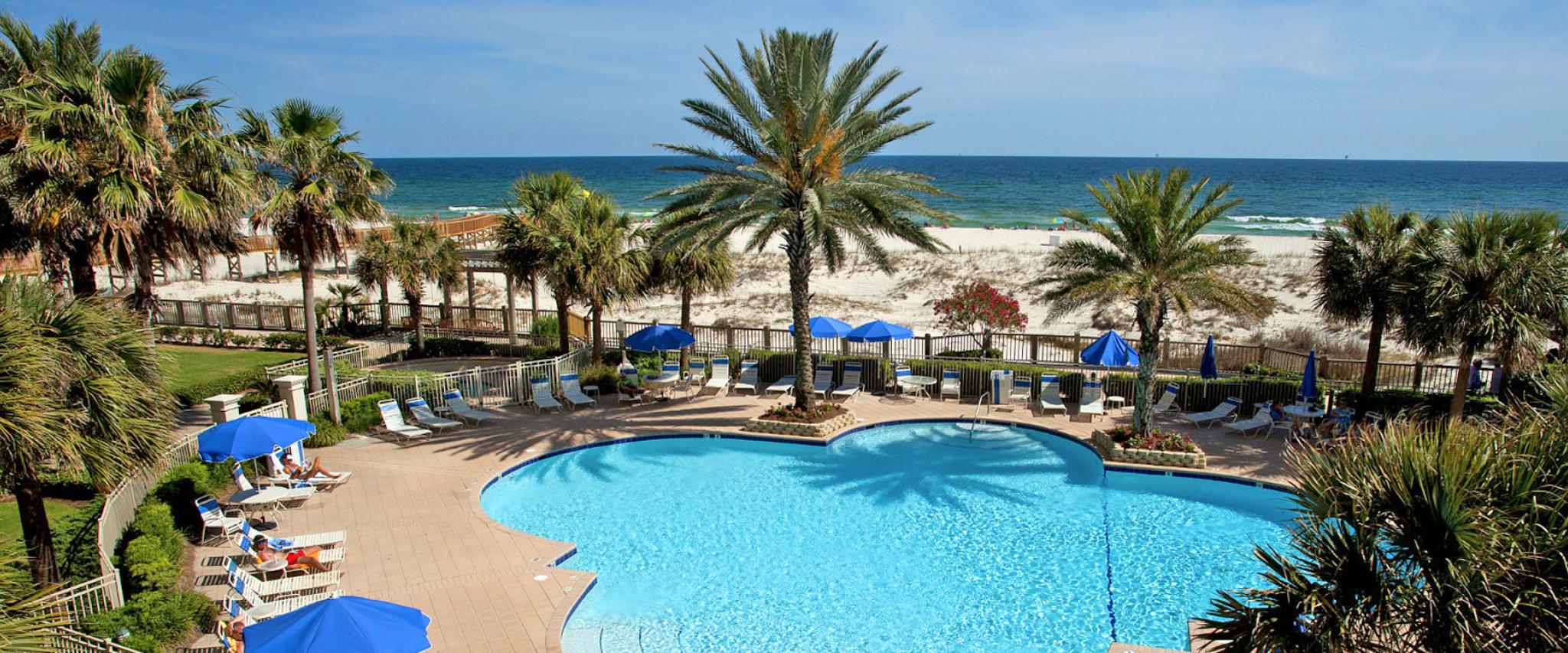 A Style Guide to Finding Just the Right Vacation Fit for You
Vacations are meant to rejuvenate, entertain and inspire.
September 12, 2019
But, oftentimes planning trips can be just the opposite, especially if you're traveling with a group. Having to choose the ideal area, activities and lodging options can take time, and those choices can make or break your trips. (Have you ever tried to fit nine people into a two-bedroom condo? Talk about a long trip!)
The beach is always a good choice to travel to. Specifically, Alabama's white-sand beaches are always a good destination. You'll find some of the best beaches in the country and activities galore for any group of travelers. But, planning your vacation doesn't stop when you choose a destination. Depending on your group's desires, size, and length of stay, this vacation style guide can help you decide and plan a getaway to talk about…for all the right reasons! So, what's your vacation style?
Couples Getaway
A trip to Gulf Shores and Orange Beach is great for reconnecting. Lounging on the beach can be a great way to refresh yourselves and your relationship. You can also visit a luxurious couples spa or take a ride in a hot air balloon to make your experience one of a kind. (As long as you aren't afraid of heights, that is!)
For couples, choose a Bed and Breakfast. They provide privacy, a romantic and small-town vibe, and often have exclusive amenities such as full meals and secluded areas that can't be found with other accommodations. An Orange Beach hotel may also be the vibe you're looking for. Be near the beach's best restaurants, charter fishing and dolphin cruises. Many hotels in Orange Beach and Gulf Shores also offer complimentary continental breakfast and some even boast a beachfront balcony.
Family Vacations
If you travel with your family in tow, you'll have many needs to fill and accommodations to make. Activities such as miniature golf or wildlife experiences are affordable and fun for the entire family.
Consider booking a Gulf Shores or Orange Beach resort. Resorts offer a full selection of amenities and activities that make vacationing with a large group easy. Condos also feature kitchens, in-room laundry facilities and multiple bedrooms. It's your house, but at the beach! Plus, organized kids activities, dining options and excursion bookings are available onsite. That means less time entertaining the kids and more time relaxing. That's the perfect combination!
Girls Getaway
Planning a getaway just for the girls? Choose activities like painting parties and dinner cruises. This is a are a fun way to connect with friends and enjoy your girl time (and your wine time). Depending on the length of your stay and the size of your group, hotels, condos, or beach houses can be a great fit for a girls' trip.
Gulf Shores and Orange Beach hotels are often less expensive to rent and are a great travel destination for small groups staying for a weekend. Many times, amenities including continental breakfast and swimming pools. Most hotels are also in the heart of the action, making it easy to walk or drive to your favorite sites.
Orange Beach condos or Gulf Shores beach houses are a better choice for a group that is large, staying longer than a weekend, or that needs more privacy. They allow for multiple bedrooms and have communal areas like living rooms, kitchens and balconies for connecting. They also provide more parking space in case your group is not traveling together.
Weekend with the Guys
If the boys are traveling for a fun-filled weekend, you'll want things to throw in a few adrenaline-pumping activities. In Gulf Shores, get your kicks with parasailing and jet skiing. You can even sample locally brewed craft beer at Big Beach Brewing Company.
For large groups or outdoorsy types, a beach house is the perfect vacation travel destination. Beach houses provide ample outdoor space for grilling and socializing. They also have more storage space for gear such as fishing or golf equipment. If you're bringing your boat along, you're in luck. Some houses on Wolf Bay and Mobile Bay offer boat slips and fishing piers. Your friends will be calling you Captain in no time.  
Solo Travelers
Traveling solo?  Then, you're probably looking for a vacation that's low-maintenance and easy to book. If you're traveling to relax and unwind, choose activities such as beach yoga and art galleries that can help you clear your mind and escape the world.
A hotel is the perfect choice for solo travelers, because they provide easy access to activities, have great rates, and allow short bookings. Amenities like room service and continental breakfast will also give you more time to explore or relax.
For most, planning a vacation is not nearly as fun as having one. But thanks to the vacation style guide, planning your next travel destination doesn't have to be hard! For even more ideas and tips on choosing a travel destination and booking the perfect vacation for your style, browse our Plan Your Vacation tab.