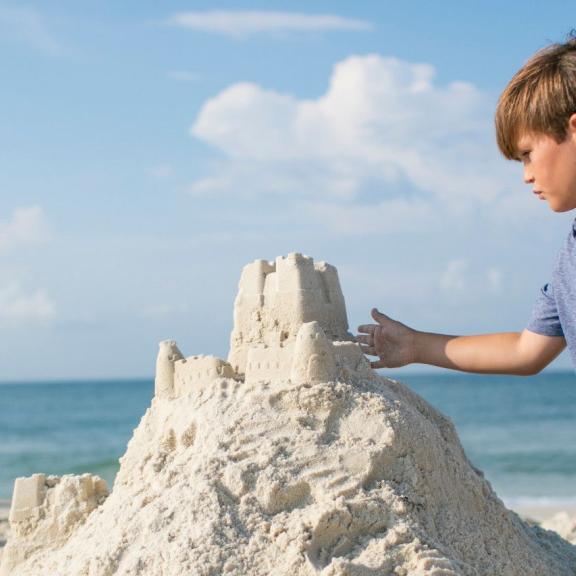 The Anatomy of a Sandcastle (and Your Guide to Building a Perfect One)
If you've been to the beach, you've probably built a sandcastle. Around here, it's a rite of passage and a vacation tradition.
July 30, 2020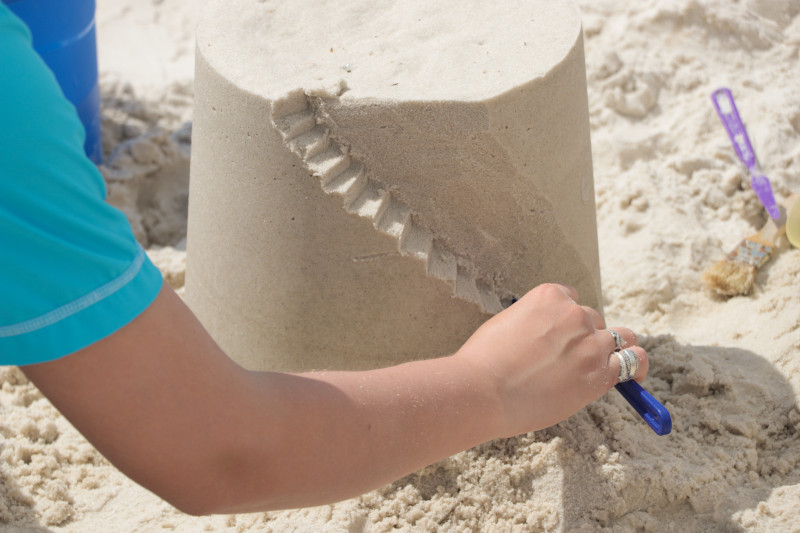 But if you're anything like many of us, your castle winds up looking like a lumpy mound of sand with one lone turret. The good news is, building a sandcastle is more about the fun than the end result. Nobody's actually going to live in it, after all.
Nobody knows this better than Janel Hawkins, of Sand Castle University in Gulf Shores. She teaches groups of all ages about the finer (and fun) points of constructing an incredible sandcastle. We wanted to know more about how to become a sandcastle specialist, so we sat down to chat with her about her sandcastle knowledge. We asked her the most important question first - what do you need?
Janel says the two most important ingredients to building sandcastles are imagination and Gulf Coast sand. She also gave us some great tricks to build an amazing sand creation. If you want to build a sandcastle like a pro, follow these tips.
Pro Sandcastle-Building Tips
Spray molds with Pam or WD40.
This helps prevent sand from sticking to the molds and leaving you with half of a tower as you build. Poor Rapunzel. 
When it comes to water, more is best. 
Water is the cement that keeps your castle together. Estimate how much water to use, then double it to make sure you have compact sand.
Anything can be a tool!
The pros rarely use made-for-sand equipment. Be creative! Anything from a metal drinking straw, kitchen spatula or even a melon baller to a kitchen spatula can be a great tool to create and build with. (Just remember to take all your tools home with you when you leave!)
Use fine/fluffy sand
It absorbs the most water. Gulf Coast sand is perfect! 
Use a spray bottle to keep your castle wet during construction
This will prevent the wet sand from drying before you're finished.
Take pictures while building
Selfies with your completed castle are great. But be sure to take pictures while you create, too! That way nobody doubts your sandy skills. 
You're now ready to create and show your sand sculpture abilities off to the world. If you want to learn even more about how to build the perfect sandcastle, grab your bucket and shovel and book a class at the beach with Sand Castle University. They'll come right to your beach location for your class, so browse our beautiful beaches, find your favorite spot, and give them a call. 
Unfortunately, you can't actually stay in your castle. Find the next best place to stay on your Gulf Shores and Orange Beach vacation in our lodging directory.