Art al Fresco, Reverse Tie-Dye
From: 11:00 AM to 12:00 PM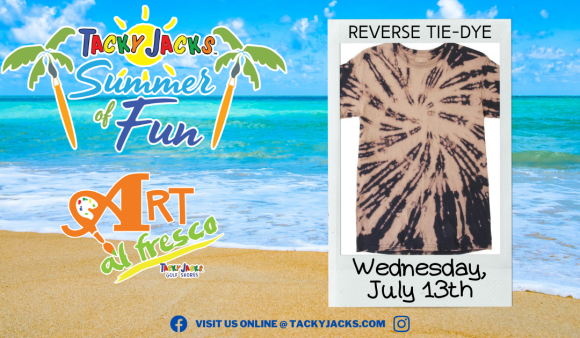 Art al Fresco "A hands-on lunch & learn for starving artists of all ages"
Create different works of art and crafts every Wednesday this summer.
Wednesday, July 13 at 11 am-12 pm (arrive 15 minutes early).
Includes a $10 gift card for lunch.
In-person art class. RSVP required. $25 Online registration.  Check in downstairs at Jack's Bar.