Krewe de Secondline Mardi Gras Parade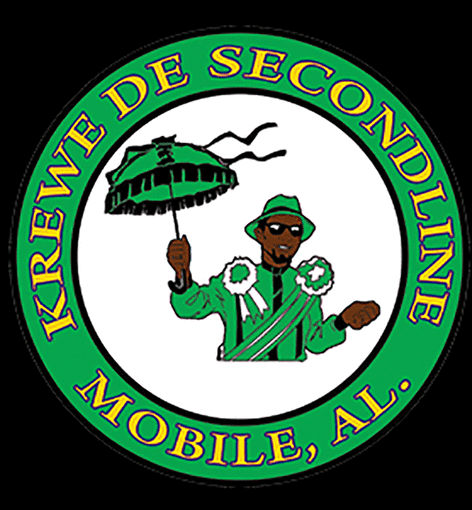 The Krewe de Secondline is yet another offshoot of the ambitious Port City Secondliners, a small group that started out about 2008 as a non-parading organization. In 2017, the Secondliners started the Secondline Festival downtown, a free celebration of brass bands and other aspects of Mardi Gras. Their third festival was held on January 19, the day after the Port City ball.
Now Port City has created the Krewe de Secondline, which this year will parade for the first time. It's a separate organization that is tied to Port City, but they are not one and the same, according to KDS President TJ Pettway. "We're always looking to new adventures, and the idea of a parade came about two or three years ago," Pettway said. The Krewe de Secondline is co-ed and semi-mystic. The 100-plus riders will wear masks aboard 11 floats – 10 of them from the Pharaohs and one emblem float that KDS owns. The theme will be Arabian Nights.