Order of Butterfly Maidens Mardi Gras Parade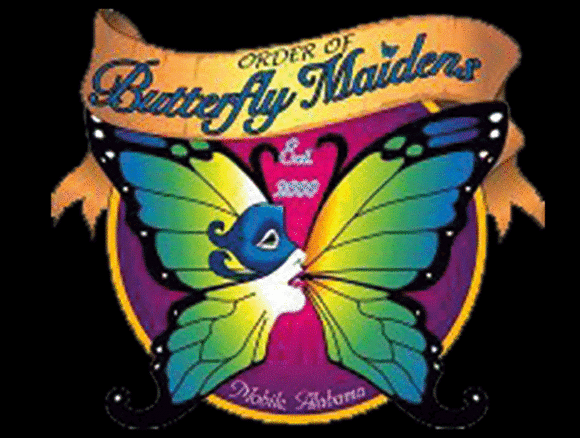 The Order of Butterfly Maidens was formed in 2000 by a small group of ladies who had been members of other parading groups.
The idea was to form a parading organization that would stay fairly small, so all of the members would truly get to know one another. Some groups are so large that some members don't even recognize each other.
The OOBM paraded for the first time in 2003, and the organization celebrated its 10th anniversary during its parade of 2011.
The group currently holds its ball at the Fort Whiting Armory, and the emblem, Madame Butterfly, wears a ball gown and beautiful butterfly wings.